The name on the screen was "Absinthe."
I knew her as the sultry voice blowing up my phone for late night chats about Proust and Hemingway interspersed between the best phone sex I never knew I could have.
We'd never met.
Until the day she walked into my office, her cherry lips wrapped around a candy apple sucker and an all too familiar voice that said, "They said you wanted to see me, Principal Hawthorne?"
Before we get into this review, can we all just take a moment to appreciate this hot as hell cover?! I seriously don't even remember half of my review when I look at this so this is going to be a difficult review. Aside from the drool worthy cover, . Absinthe wasn't your ordinary student/ teacher romance where you're overtaken by lust and a few complications and then you get a happily-ever-after. There were so many layers to this story and I loved getting to see them all.
Halston is the type of girl that says what she means and makes no apologies for it. Some would call her bitchy and others would probably say she has no filter but love her or hate her, she's fearless in her words. From having a rough childhood that no one should ever have to go through to now living with her Uncle and attending the best high school in the county, Halston is well on her way to graduating and saying goodbye riddance to the rest of her family. Looking to blow off some steam before the new school year starts, Halston decides to try a dating app to talk to someone. What starts out as an instant connection but knowing they'll never meet, will soon have their world's colliding in more ways than one.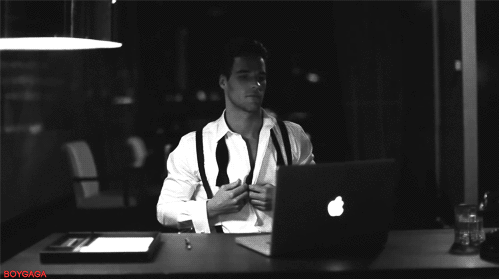 "Sometimes people were born with silver spoons, I was born with a rusted pairing knife.
Being the new Principal of one of the most prestigious high-school is stressful. Moving to a new town to take that job and not knowing anyone yet? That's enough to make anyone to start drinking. So why not talk to someone online for a while to make the summer go by faster? Talking to a smart woman who quotes from some of the best literature pieces of all time? Sign him up. But when a student walks into his office for being reprimanded by her teacher, the last thing Ford expects is to hear that sultry voice that's been a constant play in his head over the summer suddenly replaying some familiar words back to him.
One of the things that always make a great story for me is whether or not I'm going to like the female character. If I don't have a connection with her or If I find her completely bitchy, that's going to hinder my enjoyment of the story and ultimately make me bitchy but I'm happy to say that this did not happen. Halston was a strong lovable heroine and I felt so much for her on a deeper level. She didn't pity herself or tried to be different in her new surroundings, she stayed true to who she was and she worked hard.
My only issue with this one was that I wanted Ford and Halston to have more time together. They were connected perfectly online and their chemistry in person was undeniable but I felt like they could've had more time instead of just stolen words and miscommunications. Now with that being said, if you're a fan of student/ teacher romance, I think you're going to like this one. It's certainly different from what I've read before and I liked that. Change is good sometimes and this author definitely switched it up and put her own mark on it.
The last block of the day is taking for-ev-er, so I ask for a hall pass and make my way
around the school, loitering at every drinking fountain and bulletin board. The teacher's
probably wondering where the hell I am, but I'm not afraid to tell him I got my period.
That usually shuts them up.
Rounding the corner by the front office, I'm making a beeline for drinking fountainnumber six when the door swings open and out walks Kerouac.
Or rather, Principal Hawthorne.
We both stop so as not to bump into each other, though he'd be so lucky.
I saw the way he looked at me in his office this morning, the way his body responded to
my voice. I knew the instant he started talking that it was him, though it took all the
strength I had to ignore his chiseled jaw, dimpled chin, thick, dark hair, and hooded,
honey-brown eyes.
Principals are supposed to be old with gray hair, glasses, and dad bods.
They're not supposed to look like fucking supermodels.
Our eyes lock, and I smirk. To think, all those times I was talking to this.
This is what was on the other end. That stock photo doesn't even hold a candle to the
striking Adonis standing before me. No wonder he doesn't want to commit. For a man
like that, the world is one giant, all-you-can-eat buffet of beautiful women.
"Excuse me," he says, stepping out of my way like a gentleman.
God, that voice. That gentle, low rasp of a voice. I about creamed my pants when he did
the overhead announcements earlier. Almost had to excuse myself from class so I could
finish the job in an empty bathroom stall.
It doesn't help that all anyone can talk about lately is how fucking hot the new principal
is. I overheard a group of senior girls earlier making a wager to see who could sleep
with him before they went off to college. The winner was to get a thousand bucks.
Ha. Stupid girls.
If they only knew who they were dealing with.
But I'm no better than they are. I know the man that lies beyond the carefully crafted
exterior, behind those dark, hooded eyes and that confident stride. The man on the
inside is a million times sexier than any of them could begin to imagine.
"You're excused." I make my way to the fountain, press the button, and lower my mouth
to the jet stream of fresh water. His stare is heavy, weighted, and I'd give anything to
know what he thinks when he looks at me.
The halls are empty and quiet. It's just the two of us.
Across the way a male teacher drones on about World War I and the Lusitania, and
when I glance into the classroom, I spot Bree sitting in the front row, gnawing on the tip
of her pen as her eyes wander in our direction.
I move out of her line of sight. Ford follows.
"I'd like to talk to you sometime," he says. "About—"
I rise, turning to him. "About what? Nothing happened."
He squints, studying me. He must think I'm planning to blackmail him, but he'd be
mistaken. While his rejection stung at the time, I'm over it and I've got bigger fish to
fry—specifically a bottom-feeder by the name of Bree.
"I tried to reach out to you after we last spoke," he says, keeping his voice down. "Iwanted to make sure you were okay. Couldn't find you on the app."
"I deleted it."
His lips press, and he nods. All those long phone calls and messaging sessions this
summer, and the man can't find more than a handful of things to say to me now. He
must still be in shock. I can't say that I blame him. He'd have a hell of a lot more to lose
than I would. The stakes are higher for him. I might be legal and an adult, but there isn't
a single red-blooded soul in this entire school district who'd be okay with a principal
striking up a sexual relationship with one of his students.
On paper, it would seem atrocious. Scandalous. Disgusting.
But it doesn't keep me from wishing we could've made it work, as insane as that is.
"You know, we're going to be seeing a lot of each other around here, so let's do
ourselves a favor and get the fuck over what happened," I say, arms folded as I
maintain my icy demeanor. My ego may be bruised, my heart may be longing for him,
but I'll be damned if I run away with my tail tucked like some rejected schoolgirl. "If
you're going to look at me like that every time you see me—"
"I'm sorry." He won't stop staring. "I just … I can't believe it's you."
"Believe it." I begin to walk backwards, distancing myself from him.
He may have closed the door a few weeks ago, but I'm the one who locked it.
Wall Street Journal and #1 Amazon bestselling author Winter Renshaw is a bona fide daydream believer. She lives somewhere in the middle of the USA and can rarely be seen without her trusty Mead notebook and ultra portable laptop. When she's not writing, she's living the American dream with her husband, three kids, and the laziest puggle this side of the Mississippi.
And if you'd like to be the first to know when a new book is coming out, please sign up for her private mailing list here --->
http://eepurl.com/bfQU2j