motorcycle club has everyone in Clifton Forge, Montana convinced they've locked their clubhouse doors and ripped off their patches. Everyone but Bryce Ryan. There's more happening at the club's garage than muscle car restorations and Harley rebuilds. Her instincts are screaming there's a story—one she's going to tell.
As the new owner of the small town's newspaper, Bryce is hungry for more than birth announcements and obituaries. When a woman is brutally killed and all signs point to the Tin Gypsies, Bryce is determined to expose the club and their leader, Kingston "Dash" Slater, as murderers.
Bryce bests Dash match after match, disappointed her rugged and handsome opponent turns out to be an underwhelming adversary. Secrets are exposed. Truths defeat lies. Bryce is poised to win this battle in a landslide.
Then Dash breaks all the rules and tips the scales.
One kiss, and she's fighting to save more than just her story.
She's fighting to save her heart from the Gypsy King
.
Devney Perry brought her A game with this one!! Secrets, lies, murder, betrayal, enemies to lovers, you name it, and we got it. Gypsy King will have you holding your breath at the last minute and trying to solve the mystery that has plagued every single character.
After spending years being on camera and telling stories whether it was positive or heartbreaking news, Bryce has decided that it was time for a change. Moving back home to her hometown and now part owner of a newspaper with her father, things are now starting to get on track for this thirty year old. But when there's news of a brutal murder that involves the father who was once the owner of a notorious motorcycle gang, things are about to get messy.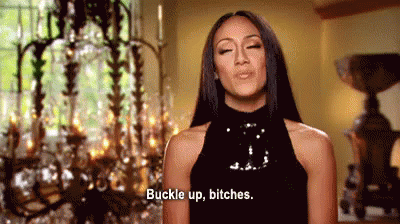 Dash has seen and done things in his lifetime that were not pretty. After years of looking over shoulder and wanting to be a better man, he's now an honest law abiding citizen with a good business. When he meets a feisty brunette at his garage, Dash knows that this woman is different and he likes what he sees. But knowing that she's the new reporter and is on the hunt to find out about the past, getting involved with her could not only be catastrophic, but dangerous.
I had no clue what I was getting myself into when I started this story and I was ok with that. I loved that the author gave us something more to Dash and Bryce's relationship and there was a mystery to what happened with the murder that changed a lot of lives and reignited a past. My only complaint was that I was expecting the story to be a bit darker and more gritty but that's just my preference.
Seeing that this is the first book in the Gypsy series, this is off to an excellent start and I cannot freakin wait for book 2( different characters)!! If you're a fan of enemies to lovers with a bit of mystery to it, then this book will be perfect for you.
Devney is a
USA Today
bestselling author. Born and raised in Montana, she loves writing books set in her treasured home state. After working in the technology industry for nearly a decade, she abandoned conference calls and project schedules to enjoy a slower pace at home with her husband and two sons. Writing one book, let alone many, was not something she ever expected to do. But now that she's discovered her true passion for writing romance, she has no plans to ever stop. Devney loves hearing from readers!


Hosted By: