Tin Queen by Devney Perry is now live!
No promises. No expectations. No names. That's what Emmett Stone agreed to with the woman who caught his eye two months ago. After years of drama following the end of the Tin Gypsy Motorcycle Club, a no-strings fling with a mystery woman is exactly what he needs. Except as they find themselves together more and more, it's impossible for him to keep his feelings at bay. She's clever and sassy. She's gracious and kind. She loves riding on the back of his bike every Saturday afternoon and lazing in his bed every Sunday morning. She's the perfect woman.
Except she's Nova Talbot, the daughter of his archenemy--the man who murdered his father.
Her identity will cost her the man who's captured her heart unless she can convince Emmett her feelings are true.
Before he learns the reason she proposed their fling in the first place.
Download today on Amazon, Apple Books, Audible, Google Play, Kobo, Barnes & Noble!
Amazon: https://geni.us/qKCnjk
Apple Books: https://geni.us/gCGsG18
Nook: https://geni.us/hWEE7
Kobo: https://geni.us/xBHAKlV
Audible: https://adbl.co/3zi6T57
Narrated by: Lucy Rivers & Jason Clarke
Goodreads: https://geni.us/vaPXM
Emmett Stone has always been loyal to his core and when it comes to his brothers and their families, there's nothing that he wouldn't do for any of them. Falling in love and settling down on his part? That's a complete foregin concept to him right now and he's enjoying his quiet routine single life at the moment. But all of that changes when he comes face to face with a stunning brunette who wants nothing more than one sinful night.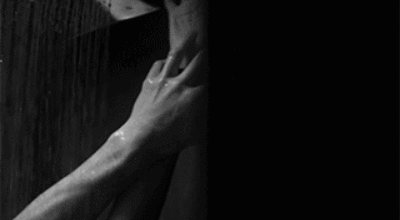 Nova is a woman on a mission and the one thing that she wants is Emmett Stone. Her story is complex, her family ties are dangerous and she's on the hunt for not only the truth, but revenge. But what happens when the further you dig, more deadly secrets arise?
I cannot say enough how much I've adored this series and what these characters meant to me. Everyone was unique in their own way and I loved that the author made every book feel different and not just a continuation. Having Nova and Emmett be the last couple for the series felt really special and to see how everything came back in full circle only made me cherish the story even more. If you haven't read this series yet, please give it a try because it is truly worth it.
Meet Devney

Devney is a USA Today bestselling author who lives in Washington with her husband and two sons. Born and raised in Montana, she loves writing books set in her treasured home state. After working in the technology industry for nearly a decade, she abandoned conference calls and project schedules to enjoy a slower pace at home with her family. Writing one book, let alone many, was not something she ever expected to do. But now that she's discovered her true passion for writing romance, she has no plans to ever stop.
Connect with Devney
Website: www.devneyperry.com
Goodreads: http://bit.ly/2kncXnb
Amazon: https://geni.us/nAXkP
Facebook: http://www.facebook.com/devneyperrybooks
Facebook Group: https://www.facebook.com/groups/324585607979213/
Instagram: http://www.instagram.com/devneyperry
Twitter: http://www.twitter.com/devneyperry
Bookbub: http://bit.ly/2v1Hr7t
Pinterest: https://www.pinterest.com/devneyperry
The Perfect Ruin by Shanora Williams is now live!
From New York Times and USA Today bestselling author Shanora Williams comes a tale of revenge served ice cold--and a warning to be careful what you scheme for . . .

A brutal tragedy ended Ivy Hill's happy family and childhood. Now in her twenties and severely troubled, she barely has a life--or much to live for. Until the day she discovers the name of the woman who destroyed her world: Lola Maxwell--the mega-wealthy socialite with a heart, Miami's beloved "first lady" of charity. Accomplished, gorgeous, and oh-so-caring, Lola has the best of everything--and doesn't deserve any of it. So it's only right that Ivy take it all away . . .

Little by little, Ivy infiltrates Lola's elite circle, becomes her new best friend--and plays Lola's envious acquaintances and hangers-on against her. But seducing Lola's handsome, devoted surgeon husband turns into a passionate dream Ivy suddenly can't control. And soon, an insidious someone will twist Ivy's revenge into a nightmare of deception, secrets, and betrayal that Ivy may not wake up from . . .
Download today on Amazon, Apple Books, Audible, Google Play, Kobo, Barnes & Noble!
Amazon: https://amzn.to/3vBskfk
Apple Books: https://apple.co/3ueUqwN
Nook: https://bit.ly/3xLfLjB
Kobo: https://bit.ly/33e3qGx
Google Play: https://bit.ly/3ecViw1
Goodreads: https://bit.ly/3gYAhan
The Perfect Ruin
takes you on a revenge plot that will make you question the integrity of every single character that you come across. How far will you go for revenge?
Ivy had her entire world turn upside down as a teenager and now as an adult, she still hasn't recovered. Going to therapy and working as a functioning adult has helped but there is still a void that needs to be filled and what better way to do that than to hunt the person who's caused you so much pain that you're willing to do ANYTHING to get it.
I know that this is a debut mystery thriller from popular romance author Shanora Williams and I couldn't wait to see what she was going to do in a different lane. I liked that we were given this kind of crazy feel to it and you wanted to see just how far these characters were going to take it. Were they redeemable? What were their real intentions? I had these questions swirling around in my head and as much as I adore this author, I wanted MORE from this story.
I was waiting for that moment when my jaw would be on the floor and I would hold my stomach because of the absolute shock of it all and sadly I never got that. A lot of things felt rushed and glossed over to me and I needed to root for SOMEONE. If you love a fast pace revenge story, then this one might be for you.
Meet Shanora

Shanora Williams is a New York Times and USA Today bestselling author of over thirty romance and diverse suspense novels.
She currently lives in Charlotte, North Carolina and is the mother of three amazing boys, has a fiercely devoted and supportive husband, and is a sister to eleven.
When she isn't writing, she's spending time with her family, binge reading, or running marathons on TV streaming services while scarfing down something sweet and salty. Visit her at shanorawilliams.com or interact with her on Instagram @reallyshanora.
Connect with Shanora
Website: www.shanorawilliams.com
Goodreads: https://www.goodreads.com/author/show/6476392.Shanora_Williams
Amazon: https://www.amazon.com/Shanora-Williams/e/B00BHQUULU/
Facebook: https://www.facebook.com/ShanoraWilliamsAuthor
Facebook Group: https://www.facebook.com/groups/ShanorasSweethearts
Instagram: https://www.instagram.com/reallyshanora
Twitter: https://www.twitter.com/shanorawilliams
TikTok: https://vm.tiktok.com/ZMe4cA5NA