🖤🖤 𝑯𝑶𝑻 𝑵𝑬𝑾 𝑹𝑬𝑳𝑬𝑨𝑺𝑬 🖤🖤
𝙈𝙮 𝘽𝙚𝙖𝙪𝙩𝙞𝙛𝙪𝙡 𝙋𝙤𝙞𝙨𝙤𝙣, 𝙗𝙤𝙤𝙠 𝙤𝙣𝙚 𝙞𝙣 𝙒𝙞𝙘𝙠𝙚𝙙 𝙋𝙤𝙞𝙨𝙤𝙣 𝙨𝙚𝙧𝙞𝙚𝙨 𝙗𝙮 𝙐𝙎𝘼 𝙏𝙤𝙙𝙖𝙮 𝙗𝙚𝙨𝙩 𝙨𝙚𝙡𝙡𝙞𝙣𝙜 𝙖𝙪𝙩𝙝𝙤𝙧 𝙏.𝙇. 𝙎𝙢𝙞𝙩𝙝 𝙞𝙨 𝙇𝙄𝙑𝙀!!
#𝟭-𝗰𝗹𝗶𝗰𝗸 𝘁𝗼𝗱𝗮𝘆!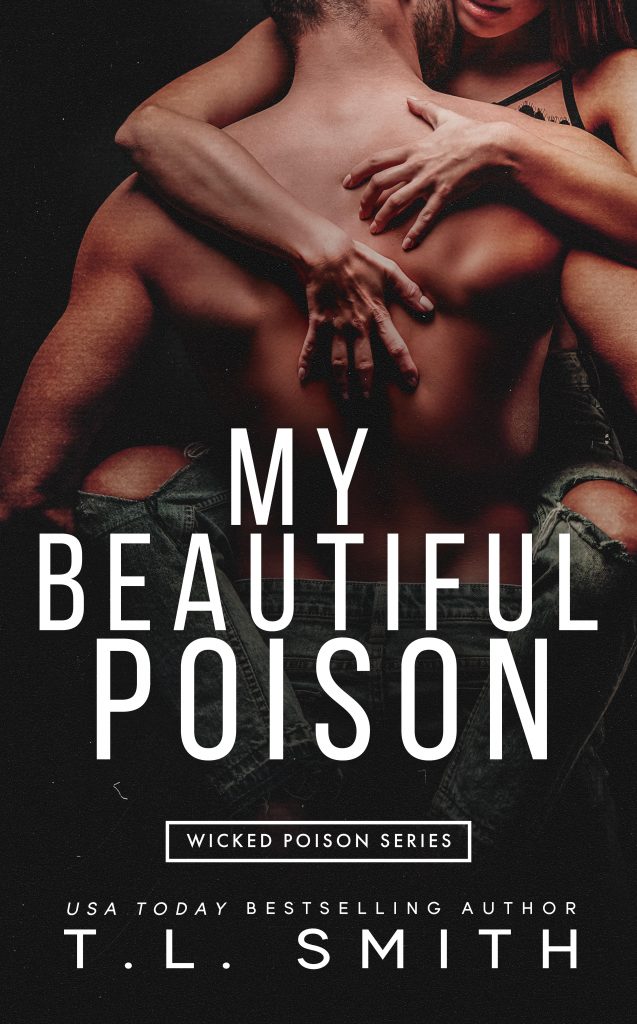 MY BEAUTIFUL POISON BLURB
I forgave him for the lies he told.
And I forgave him for breaking my body with his touch.
But I couldn't forgive myself for staying.
Until I met you… my antidote.
I knew I couldn't keep forgiving him, when I could be safe in your arms.
With your touch, there were no tears.
With your kisses, I could finally breathe.
You might be the villain in everyone's story...
But not mine.
Rich girl, bad boy, what more do you want???
I have to say, this series is off to a damn good start!! I was intrigued, entertained, swooning, and that was just from the first two chapters!! I read this in one sitting and when I tell you that I'm itching to see what's going to happen next, I really am!
My Beautiful Poison
is a sexy, enemies to lovers , opposite attract romance that is going to leave you wanting so much more.
August and Rylee, Rylee and August, it doesn't matter which way you put it because these two were made for each other. Rylee has always lived a very privileged life along with her twin sister but that has never mattered to her because she's worked hard for everything. When the resident bad boy crosses her path and shakes things up in her life, Rylee learns a lot about the infamous August and she soon realizes that it's not bad at all.
I really enjoyed the first installment of this story and aside from a a character that made me stabby, my only complaint is that I wished it was a little bit longer and we were given some flashbacks into August's past. Besides that, I really loved the banter between the two main characters. It was like foreplay for them and when they're in a room together? Forget it!!
If you're curious about this series, I think it's definitely worth trying. Besides, you can't go wrong with a bad boy romance.
ABOUT THE AUTHOR
USA Today Best Selling Author T.L. Smith loves to write her characters with flaws so beautiful and dark you can't turn away. Her books have been translated into several languages. If you don't catch up with her in her home state of Queensland, Australiayou can usually find her travelling the world, either sitting on a beach in Bali or exploring Alcatraz in San Francisco or walking the streets of New York.