I WISH I WOULD'VE TOLD YOU BY WHITNEY G.
Release Date: September 8th
Genre / Tropes:
Forbidden Romance / Second Chance Romance / Toxic Relationship / Opposites Attract / Frenemies to Lovers
Get Ready for an Unpredictable Rollercoaster!
I Wish I Would've Told You by Whitney G. is HERE!
Attention, all readers: Strap in for an emotional ride like no other! I Wish I Would've Told You is a forbidden romance that will take you places you never expected.
🚫 WARNING: DO NOT READ THE BLURB. It's better to dive in BLIND, trust me...
But for the curious minds, here's a glimpse into the intriguing chaos that awaits:
Star quarterback meets goth geek.
- A connection that's hot, toxic, and undeniable.
- A rollercoaster of second chances, frenemies turned lovers, and forbidden passion.
You'll be swept away by a tale that defies conventions and challenges emotions. Trust me, this story will drive you to unexpected places and leave you breathless.
Remember, this is an emotional journey with twists you won't see coming. The author unleashed this whirlwind for your heart's delight. Buckle up, and let the journey begin!
BLURB:
WARNING: DO NOT READ THE BLURB FOR THIS BOOK.
It's better if you go in BLIND, trust me…
But if you *have* to know what you're getting yourself into, you can read the synopsis below.
She lied to me.
Not once, not twice.
This entire time.
To her, I was the "cliche Mr. Popular," the star quarterback who owned Friday nights.
To me, she was the goth geek in the bleachers, playing clarinet in the band.
Despite our differences, I climbed through her window every night.
Even when we started college.
She was the only person who truly understood me, and I couldn't stay away from her if I tried.
Our connection was hot and toxic, but we never dared to put out the flames.
We fell too hard, too fast…
And this wouldn't have been a problem except for the fact that I was already dating someone else.
Her sister.
**See? That's why you shouldn't have read this blurb and went in blind. Alas, this is an emotional ride of a romance with toxic undertones that will drive you to some unexpected places. The author just felt like writing this story one day, so don't say you weren't warned about what you were getting into.**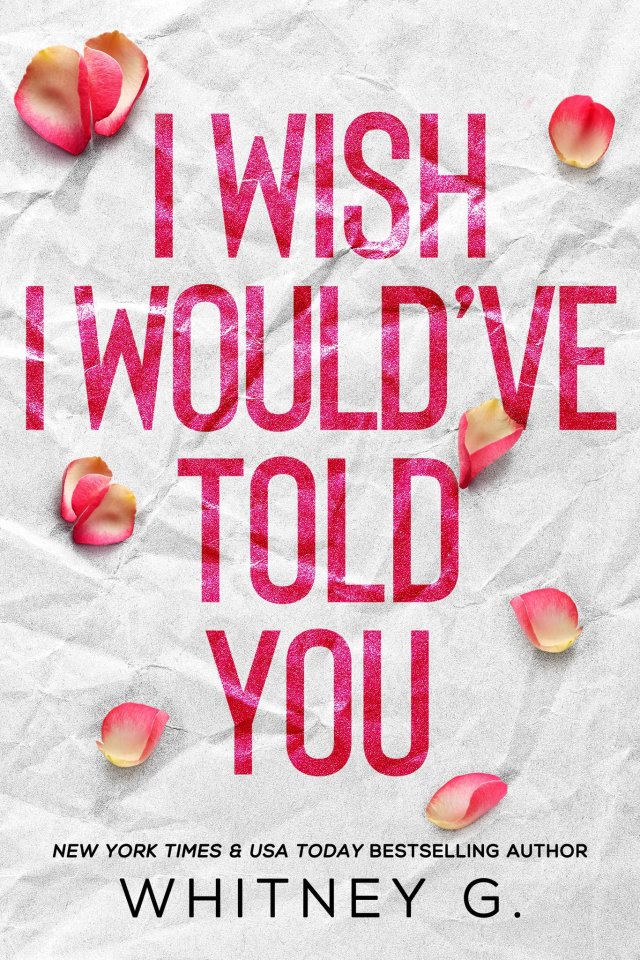 Well I overlooked this author's warning and went ahead and read the synopsis anyway and I'm glad that I did. I knew that I was in for some forbidden drama, angst and some funny moments.
The one thing that Scarlett truly wants to call her own is the only thing she can't have. Having to live your day to day life in a form of secrecy is not easy and the more time that passes, only gets harder for Scarlett. But how do you give in to the one thing that you know is going to hurt someone else?
I enjoyed the majority of this book but I also had some issues with it as well. I needed the author to go deeper into a few things because it made no sense to me why a certain character would say what they hate the most, ends up doing the exact same thing.
I also felt like the ending was extremely rushed and everything was quickly wrapped in a bow. I wanted to see some groveling and the aftermath of those actions and I never got that. This was not a bad read at all but I think that it could've been better.
ABOUT THE AUTHOR
Whitney G. is a New York Times & USA Today bestselling author. Her books are currently published in over a dozen languages.
She lives deep in the Tennessee woods and spends most of her time drinking coffee while penning dirty-talking alpha males.
Find out more about her next project at
www.whitneygbooks.com
(Be sure to sign up for "The F.L.Y. List" as that's the best way to receive new release updates.
CONNECT WITH THE AUTHOR