🔥🔥 HOT NEW RELEASE 🔥🔥
The Vow by J.L. Beck & C. Hallman's is LIVE!! One-click today!
BOOK BLURB
After tragedy struck, I vowed never to fall in love again.
For the last ten years, I kept that promise, never staying with a woman longer than it took to screw them.
Then she walked in…
Back then she was nothing but a little girl, but now she's all grown up, with curves, and a smile that reminds me of everything I've spent the last ten years trying to forget.
My attraction to her is wrong, on so many levels and I'll do anything I can, even make her hate me if I have too, to stop it.
She's here to study, and I'm the newly appointed Dean.
I shouldn't be tempted by a student, especially one who's ten years younger than me.
And I definitely shouldn't be having feelings for her.
But I am…
Because as badly as I don't want to admit it Lily might just be the one person to make me fall in love again.
That is if I can let go of the hold her dead sister's memory has on my heart.
**This is book four in the North Woods University Series. It can be read as a complete standalone and contains NO cliffhanger, NO cheating, and a HEA. Please be advised this series contains material not suitable for all readers. This is NOT a YA series.**
Add to your Goodreads TBR
—>
https://bit.ly/2SUFCBH
PURCHASE LINKS
AMAZON US:
https://amzn.to/2K0y1hW
AMAZON UK:
https://amzn.to/311iy6Q
AMAZON CA:
https://amzn.to/2Zhsjxd
AMAZON AU:
https://amzn.to/2K1fulL
GIVEAWAY
J.L. Beck and C. Hallman are giving away a $100 amazon gift card in their readers group! Head to Facebook and enter here:
http://bit.ly/2sWljZG
No matter how many times it's been done, forbidden romance never gets old. The good ol saying of wanting something you can't have is a permanent fixture in the storyline and you know that regardless of the outcome, you're going to be taken on a hot passionate tempting journey that give you one question: Is it worth it?
It's been ten years since Sebastian suffered a tragic loss and from that moment, he made a vow to himself. Never fall in love again. Pretty simple right? Being a newly appointed Dean at Norwood University, his life is extremely busy which leaves little room in the romance department. Focusing on his new position for the upcoming school year, Sebastian is about to come face to face with someone who reminds him of everything that he's lost.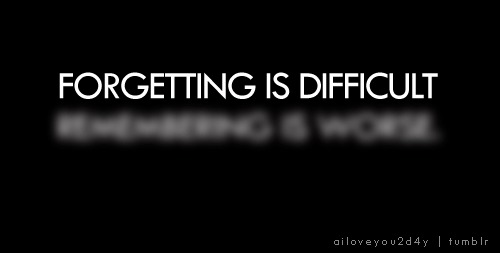 Lily has been trying her best to move on from a tragedy that has ripped her family apart and attending the University is the first step. Most students wouldn't have an issue being introduced to the Dean but when that man is the same person who was your sister's boyfriend, it gets complicated. Can two people who's past have been shattered, find love with each other?
This is my first time reading any of the book in the North Woods Series and even though some of the characters from the previous books were a part of this story, I had no problem following along and I loved that every book is considered a standalone. Lily and Sebastian's story was messy from the start and I knew that their journey was not going to be easy and I was prepared for that. I had a hard time in the beginning connecting with them as a couple but once they found their footing and got over the past, the evolution of their relationship was a good thing to see.
If you're looking for a sexy forbidden student/teacher(Dean) romance, then you should give this one a try.
ABOUT THE AUTHORS
J.L. Beck & C. Hallman are an author duo who love reading, writing, and coffee. After meeting by happenstance they decided to write a book together, which later turned into many, many more. When they aren't writing or plotting their next book, they're playing mom and wife. They both share a love for dark romance, and enjoy a happily ever after as much as the next reader.
AUTHOR LINKS
J.L. BECK SOCIAL MEDIA:
Newsletter
|
Join Smut Queens
|
Facebook
|
Twitter
|
Instagram
|
Amazon
|
Bookbub
C. HALLMAN SOCIAL MEDIA:
Newsletter
|
Facebook Group
|
Facebook
|
Goodreads
|
Instagram
|
Bookbub
|
Twitter