All that's forgotten isn't always gone...
Washed Away by RC Boldt is now live!
USA TODAY bestselling author RC Boldt brings us a sizzling romance chock-full of intrigue and deceit in this brand new romantic suspense...

All that's forgotten isn't always gone...

I'm at death's doorstep when my body washes up on shore in Panama.

My memory is a blank slate. I can't even remember my name. I don't know who shot me and left me for dead--or why.

Patient and kind, the lone doctor there mends my body while offering me refuge.

But as tiny flashbacks of my past occur, I wonder if there's anyone I can trust.

It's up to me to discover whether I'm in danger or a danger to others. Whether I've actually found love or if it's all been a lie.

I need answers to find out who I really am.

If only I could remember...
Download today on Amazon, Apple Books, Google Play, Kobo, Barnes & Noble!
Amazon: https://amzn.to/3xT9hOq
Apple Books: https://apple.co/37LmCxw
Nook: https://bit.ly/3yXUJhK
Kobo: https://bit.ly/2Xs0Tst
Google Play: https://bit.ly/3xTcw8D
Goodreads: https://bit.ly/3e7IQNM
I feel like I was waiting on this book forever!!
R.C Boldt
went from being a new author on my radar, to quickly earning a spot on my "Favorite Authors" list. When you decide to read one of her books, you quickly ditch your plans, cozy up in your favorite pajamas and have your snacks ready because you KNOW you're in for one heck of an entertainment. I really felt like this was going to be that kind of read for me and even though I'm a bit disappointed that it wasn't, I still love this author's writing and will continue to read her future books.
Liam King is very good at his job. Being one of the most sought after doctor in the country, he knows that his relationships with his patients and the people of the town is more important to him than anything. When he finds an injured woman washed Up on the beach, his first instinct is to not only take care of her, but to keep her safe. But little does he know that by doing so, he's just unleashed a deadly chain reaction.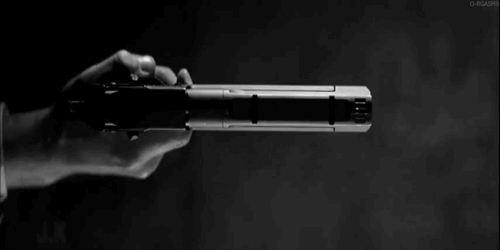 I really liked the main characters in this story and I enjoyed their interactions with each other. The issue that I had with this one is that it felt extremely slow for more than half of the story. Nothing was happening and when we did get a glimmer of something, it was quickly snuffed out. I also went into this thinking that I was going to get this dark action packed mystery and I got something else entirely.
Aside from those things, I think if you're looking for a slow burn romance with a bit of action and mystery, then this one's for you.
Meet RC Boldt
RC Boldt is a USA Today bestselling author currently living in part of the Costa Rican jungle with the love of her life and her mini-me.
If you're in the mood for some killer mojitos or can't recall the lyrics to a particular 80s song, she's your girl.
Connect with RC Boldt
Website: http://www.rcboldtbooks.com
Goodreads: https://www.goodreads.com/author/show/14543027.R_C_Boldt
Amazon: https://amzn.to/2Kq1H9C
Facebook: http://bit.ly/RCBoldtFB
Facebook Group: https://www.facebook.com/groups/BBBReaders/
Instagram: http://bit.ly/RCBoldtIG
Bookbub: http://bit.ly/RCBoldtBB
Verve: https://bit.ly/3jEf18z