"He's a curse, a blessing, and a second chance, like the black walls of desolation collapsing to reveal a glimpse of light. Being near him shakes me to the very roots of my soul."
You know what I love more than the actual romance in a story? ANGST. I don't care what it is, there's just something about that feeling you get when there's an underlying seductiveness and a line that you know you shouldn't cross, but eventually do. Every built up frustration, every not so innocent touch, every argument, will all boil down to one epic sexual indulgence. And when that happens, there's no going back.
"You can't love me, because you're trapped in another life with another man."
Four years ago Dani's world was flipped upside down. Losing the love of her life was the worst pain in the world and even though time has passed, she's still grieving the loss of her fiancé but also trying to move on. Being a professional dancer and loving how she can creatively express herself through a dance and having the music as a soundtrack to her heart, is the reason why Dani is the best at her job.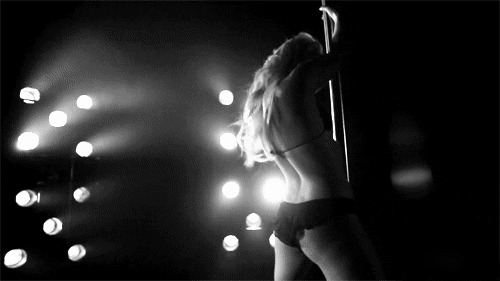 Having the new owner of her work place barge into her life like a hurricane and tells her that from now, things will be different,, has Dani not only perplexed and outraged, but sexually frustrated. Trace is the complete opposite to the man who completely stole her heart all those years ago. He's sexy, broody, demanding, and never has a smile on his face. Ever. Who would want to be around someone like that five days a week without strangling or screwing them? Well Dani is about to see the many sides of Trace and she's in for one heck of a ride.
"My life began the day we met. There is no before. Only you."
I knew going into this book that this was a part of a series so I was quite prepared for certain things to be somewhat glossed over and I was okay with that. The past played a pivotal role when it came to Dani and Cole's relationship and ultimately set the stage for their future and I loved the fact that we got a glimpse of that.
Now I'm going to be honest and say that Dani was not my favorite person. For some reason I just didn't like her and it made it extremely hard to connect with her as a character. Did I feel for her in the situation she was in? Of course I did. What she went through wasn't easy and I deeply sympathized with her on that part but other than that, I just wasn't a big fan of her. As for Trace, he was PERFECT in every crazy way and I loved his honesty and his determination in getting what he wanted. I honestly cant wait to see what he's going to do in the rest of this series and I'm excited and scared at the same time!!
This ends on a MAJOR cliffhanger so if you know you're a stabby person, please refrain from reading this until part two is available. I'm just kidding. Read this book! Make sure you have wine first though.
Coming Soon!
---
Two is a Lie
Two lies. Two men who don't share.
I never stopped loving Cole. Not when he left me. Not when he disappeared for three years. Not when he crashed back into my life in a violent explosion of testosterone and fury. His sudden reappearance questions everything I thought I knew, including how I came to love another man.
Trace is an intoxicating breeze of seduction over ice. My rock. My second chance at forever. And he's committed to annihilating the competition.
The battle that ensues wrenches me back and forth between them. Fighting and fucking. Resisting and submitting.
Together, they entangle me in a web of lies, rivalry, and desire that weaves as deeply as their devotion to me.
I love two men, and if I can only have one, I choose none.
---
Three is a War
Three means war. Three sides vying for forever.
Cole. My first love. The bad boy with the dangerous smile and passionate temper draws attention like a lit fuse on dynamite. But his dark molten eyes spark only for me.
Trace. My second chance. Over six feet of Norse god in a tailored suit, he calculates every move and seizes my hungry breaths with an iron fist.
Me. The free-spirited dancer, torn between two men with no resolution in sight. I tried leaving, staying, refusing, and surrendering. What options do I have left?
---
Pam Godwin
.
Other books by Pam Godwin