Title: Lover
Author: Marni Mann & Gia Riley
Publication Date: June 8th, 2017
Genre: Contemporary Romance
Lover, a sexy all-new STANDALONE from Marni Mann & Gia Riley is available now!
The attraction was undeniable.
I couldn't escape him.
I didn't want to.
I was his.
He was mine.
But he wasn't my husband.
My once treasured marriage was now flawed and imperfect.
By the time the guilt set in, it was too late.
Reality was trying to keep me away from my obsession.
My husband was that reality.
My obsession was West.
But West was forbidden. Taken. Married.
We were swingers.
It was the perfect arrangement.
Until I fell in love…
With West.
Excerpt:
After tonight, she'll know how gorgeous she is, and she'll know how incredible a man can make her feel. And, when she looks at her husband, she'll expect more from him. I know shit between them isn't as hot as what Tilly and I have. Cannon doesn't look at Piper like he wants to take her clothes off with his teeth and have his mouth live between her legs. He gazes at her like he wants to ask where they're going to dinner and what movie they'll see after. There's a difference between fucking your best friend and someone who actually worships your body. Piper will soon know the latter. And that's why she's here. To know what it feels like to be with a man who lusts for her cunt. She picked the right couple to swing with.
Read Today!
Piper has been married for four years to a man who loves her more anything in this world. That's four anniversaries, countless "I love You's , and more time spent with each have other than you can imagine. But somewhere along the line, all of those "I love you's" were spoken less, and the time spent with each other, practically became non existent. How did they get to this point?
"There's only so much distance two people cannot put between themselves before they're each going in opposite directions permanently."
Piper knows that her marriage is broken and she wants to anything she can to fix it. Her husband is wiling to do anything as well so with careful consideration, they both decide to try "Swinging". Hoping that this will help repair their connection and commitment to each other, Piper and Cannon enters a new world that's going to be filled with pleasure, heartache, and a new kind of love.
Wes is at a crossroads in his life. He has a beautiful wife who he adores but his professional career is at a standstill. Not being able to play hockey again is soul crushing and trying to figure out what's next, is something that Wes isn't looking forward to. When his wife suggests they try "Swinging" with a couple to spice things up and keep his mind off of things, Wes agrees. With rules in place, what could possibly go wrong with this arrangement? ALOT!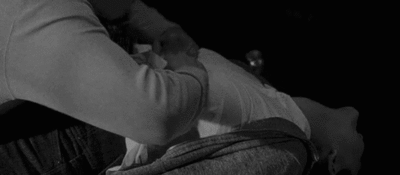 "I could never regret you.

Every smile.

Every kiss,

Each touch.

You have no idea how much they mean to me. "
I was extremely nervous reading this book because I just knew something was going to go wrong and people were going to get hurt. When you have two couples like these who are the complete opposite of each other but have a special and electric bond, I was ready to start drinking to ease my nerves! Wes was dominant but caring in such a way that you couldn't help but fall in love with this man and with a setup like theirs, it was dangerous.
Even though I was out of my element with this one, I still devoured every scene, every unspoken word with just one look, and every broken rule that they made up. Wes and Piper's relationship was beyond complicated but you couldn't deny that there was something more between them than just a physical attraction and I loved seeing that. If you're ready to get out of your comfort zone and try this sexy read, then by all means please do! You won't regret it that's for sure.
About Marni:
Best-selling Author Marni Mann knew she was going to be a writer since middle school. While other girls her age were daydreaming about teenage pop stars, Mann was fantasizing about penning her first novel. She crafts sexy, titillating stories that weave together her love of darkness, mystery, passion, and human emotion. A New Englander at heart, she now lives in Sarasota, Florida with her husband and their two dogs who subsequently have been characters in her books. When she's not nose deep in her laptop working on her next novel, she's scouring for chocolate, sipping wine, traveling to new locations, and devouring fabulous books.
Connect with Marni:
About Gia:
Author Gia Riley has been in love with writing romance since high school when she took her very first creative writing class. From the small but mighty state of Delaware, she's a country girl at heart, traveling back to her roots in Pennsylvania as often as she can. While New Adult and Contemporary romance have been her passion, she's dabbled with more erotic plotlines lately, enjoying discovering the sexier side of love with each story she pens. After all, she's a lover of all things romance – a firm believer that everyone deserves their happily ever after no matter what it takes to get there. When she's not writing, you can find her roaming the aisles of Kirkland's, up to her elbows in Play-doh, or trying to hunt down spoilers for her favorite reality television show.
Connect with Gia:
Stay up to date with Gia by signing up for her newsletter here: