"With American Psycho vibes and characters that will haunt you, Wicked Little Words does not disappoint." - #1 New York Times Bestselling Author, Jennifer L. Armentrout
NOW LIVE!
Synopsis:
Edwin Allen Mercer I want them all to read my words. And they do. Every last blood-stained sentence, they've read and praised me for. They love the gore and violence, the realness. And I get a sense of power with it all because I know a secret: the victims in my books—they're real and have all died on my table. And maybe that's why the last book had such awful reviews. Murder is, after all, a dirty little thing. Some can stomach it. Others can't. My answer to those reviews: find a woman to co-author with. To be the next pathetic character in my book. Pity she's so pretty. Miranda Cross All I've ever wanted was to be successful as a writer so when I was offered the opportunity to co-author a book with my idol, EA Mercer, I jumped at the chance. He's beautiful and a literary genius, but something about him makes my stomach knot. And maybe it's my overactive imagination making my hairs stand on end when he walks up behind me. After all, these wicked little words we're typing are only fiction. They're only fiction...
Let me start off by saying that I've read some pretty messed up books over the past few years. Some made me cringe, others left me with my mouth hanging open because of the absurdity, and the rest just had me questioning my sanity. Yes they were crazy and unconventional but if there's one thing you should know know about me, is that I LOVE crazy.
This book right here? Was FUCKING CRAZY mixed in with a crap ton of dimented!!!! I need liquor, bleach, and a therapist in that order because I've been scarred for life. As I'm writing this review, all of the lights are on in my house right now. Bedroom light, bathroom light, kitchen light, living room light, refrigerator light, you name it and it's on because there's no way in hell I'm going to sleep right now!!
There are some books that you read, you can already tell how the storyline is going to go and that element of surprise you know isn't going to be there. This was NOT that book. So you read and you enjoy the flow of the words no matter how sick and twisted they are because nothing can shock you. You're a proffesional or so you think.Then you get to the final 10 minutes of the book and you start hitting all the light switches.
College student Miranda Cross has never really been a people person. Naturally shy, the one thing she loves to do is write. When the New York times best selling crime author Ethan Mercer chooses her to be his Co author for an upcoming story, she's not only shocked but extremely excited to be working with her idol. Going on location to his isolated cabin for the writing process? Not so much. But Edwin is about to get inspired by the redhead beauty and whether its deadly or not, it's going to be one heck of a story.
Edwin Mercer likes things to be done his way. Finishing up a book by it's deadline when he knows there's more to be done, pisses him off. After his last book got some rather negative reviews, he's decided to hire a co author for his next thriller. When he meets Miranda, he's knows she's going to be the one to change his creativity whether it's good or bad. What starts off as a collaboration quickly turns into a real life crime thriller.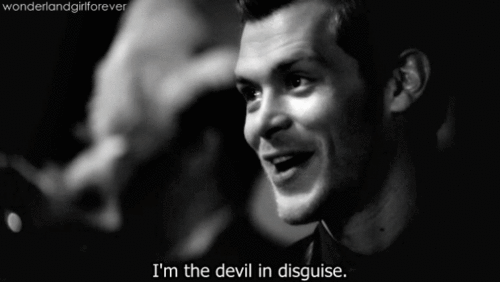 While reading this, there were times when I really didn't think I could finish it because it was so twisted and dark. I literally got chills as I was reading certain scenes and let me tell you, that doesn't happen to me at all. This was scary as f*ck and don't even get me started on that cabin!!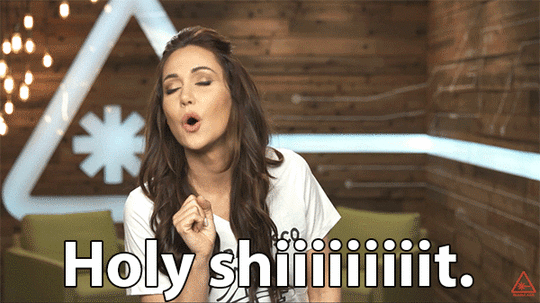 If you think you're brave enough to read this with the lights off, then grab some popcorn and enjoy this crazy twisted ride. As for me, I'm out of alcohol and my house is lit up like a Christmas tree at 12:00 am. If that doesn't scare you, I don't know what else will.
Check out the trailer!! https://youtu.be/yk1m35PMaxU
[youtube https://www.youtube.com/watch?v=yk1m35PMaxU]
About the Authors:
Stevie J. Cole
lives deep in the woods of Alabama with her two precious daughters. She studied Epidemiology concentrating on cancer research but has always had a passion for writing. Some of her stories will strip you bare, some will give you nightmares, but the one thing she can promise is that she will always give you stories that make you feel. Raw. Gritty. Love. Because sometimes characters need to be flawed.
BT Urruela
is a combat wounded amputee, Purple Heart recipient, contemporary author who has written both independent and traditionally published books. He is a RARE under 40 award recipient, Rockwood Summit High School and Rockwood School District Hall of Fame inductee, Co-founder and Brand Ambassador for VETSports, Ambassador for Tampa Sports Academy, People Magazine Tribute for Heroes winner, Cover Model, Motivational Speaker and Philanthropist. At an early age, he began writing short stories having been inspired by reading books authored by RL Stein. His maternal grandmother's bookshelf was filled with literature that inspired his young mind and cultivated his vivid imagination. Upon graduation from high school, his desire to have a 20-year military career was cut drastically short by an improvised explosive device. Taking the life of his commander, and leaving the remaining four-team members badly wounded. After careful consideration and multiple surgeries, he along with the guidance of his doctors made the decision to amputate. It was the only surgery he ever left with a smile on his face, as if a weight had been lifted. He struggled for two more years through 4-5 hours of physical therapy a day, five days a week to get adapted to his new prosthetic. He medically retired from the Army with high hopes. His focus on restoring his physical shape being the most eminent battle caused him to neglect his psychological state. Meeting people was difficult and there were very few options for veterans to utilize that would stimulate friendship, and ultimately, allow communication barriers to be breached. After moving to Tampa, Florida, he co-founded the veteran community sports nonprofit, VETSports, with two other combat wounded veterans. It was their mission to change the way veterans transitioned back to civilian life through organized team sports, community involvement, and leadership opportunities. After being invited to attend a photoshoot with acclaimed photographer Michael Stokes, he flew to California in December of 2014, with incredible excitement. His photos were so widely publicized that he soon gained exposure to the literary world like he had always dreamed of. That opportunity launched him into his present writing career. He co-wrote the novel 'A Lover's Lament with author KL Grayson. The following year he released first solo novel, 'Into the Nothing' and will be releasing Wicked Little Words with author Stevie J. Cole. He is now writing full-time.