Cocky Client
by Whitney G.
Publication Date:
July 13, 2017
Genres:
Adult, Contemporary, Romance
Today is officially the worst day of my life…
I woke up five hours late after a reckless one-night stand with the sexiest, cockiest, and most arrogant man I've ever met. (And this asshole actually left a note: "I think you were lying to me about being "experienced" last night. You orgasmed three times, and that was before we made it to your bedroom. I also find it hard to believe you "usually wear silk or lingerie." Your drawers are all full of cotton granny panties–The best man you've ever fucked…) My top two PR clients left me for my number one competitor, my roommate accidentally bleached my best suit, and my favorite coffee shop was shut down for "health concerns." Still, none of those things dimmed my excitement for what was supposed to be the best four o'clock signing session of my career. I was on the verge of signing the highest paying client in my company's history, taking on a so-called "impossible" job that no publicist had been able to handle. But at four o'clock, there was no athlete, television personality, or celebrity who showed up. Instead, that sexy, arrogant one-night stand stepped into my office with his familiar panty-wetting smirk and introduced himself as my new, cocky client…
These novellas just keep getting better with every installment! Who doesn't love a cocky, arrogant man that makes you want to pull all your hair out while stripping for home at the same time? I know I do and Ryan Dalton certainly delivered.
Ryan is a successful real estate investor and CEO of his own company, but he's a bit of a problem child in the PR world. Known as a PR's worst nightmare and the cause of their drinking problem, Ryan has been told he needs to clean up his party image and refrain from having one night stands for a very long time. Well…… that's easier said than done.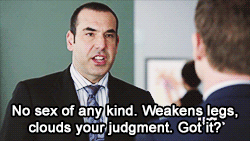 Determined to find the right publicist who won't quit after an hour, Ryan pays an obscene amount of money to be the new client of a little PR firm. Little does he know, the owner of the company is the same woman he just spend hours doing hot filthy things to in her bed hours ago. It really is a small world right?
Penelope Lauren has worked her butt off into making her company a success. Having your ex practically steal your clients right from under you would make anyone a bit crazy but not Penelope. She's a fighter and her determination is what's going to make her business a successful one. When she learns that a potential new client is looking to work with her and pay a ridiculous amount of money in doing so, Penelope learns she's in for one heck of a surprise. They don't call it one night stand for nothing!
Every time I read these books, I silently wish that they were longer.They're funny, sexy, with just the right amount of an emotional connection that you can't help but to fall for everyone in the story. So if you're looking for a quick read, these are definitely for you.
About Whitney G.
Whitney G. is a twenty-eight-year-old optimist who is obsessed with travel, tea, and great coffee. She's also a New York Times & USA Today bestselling author of several contemporary novels, and the cofounder of The Indie Tea–an inspirational blog for indie romance authors. When she's not chatting with readers on her
Facebook Page
, you can find her on her website at
http://www.whitneygbooks.com
or on instagram:
@whitneyg.author
. (If she's not in either of those places, she's probably locked away working on another crazy story.) Don't forget to sign up for Whitney's monthly newsletter here:
http://bit.ly/1p9fEYF