WHEN HEROES FALL (Anti-Heroes in Love #1) by Giana Darling
Release Date: May 28th
Add to Goodreads:
https://www.goodreads.com/book/show/48714414-when
heroes-fall
Blurb:
I am the villain of my own story...
Jilted by my fiance.
A disappointment to my family.
Haunted by my childhood traumas.
I felt so much all my life that I resolved to feeling nothing at all.
Until I met my match.
As the most infamous mafioso of the 21st century, Dante Salvatore was madly passionate, unequivocally bad, and entirely too dangerous to know. He was everything I abhorred, yet I found myself representing him in the biggest criminal trial of the decade.
I was so focused on winning and achieving the success I deserved that I didn't notice the gorgeous black-eyed man's effect on me until it was too late. My icy heart had been held too close to his flame and now I wouldn't let Dante go down without fighting with everything I had in me.
Even if the cost of a new life with him meant the loss of my old life and everything I thought I held dear.
When Heroes Fall
takes a look at the dangerous underworld of a Mafia Leader that is ruthless in his own right and the tough woman who is brought on to save him in more ways than one.
Elena Lombardi has always been a fighter from an early age. Having gone through a rough childhood with her mom and younger siblings, she knows that at the end of the day all you have is family and protecting them at all cost is your only priority. Now a cut throat lawyer and making a name for herself while working her way up the ranks, Elena is about to be tasked with her biggest case yet and she's about to learn something real quick when it comes to her new client. There is no escaping Dante Salvatore.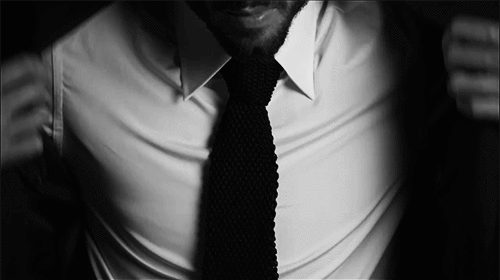 Capo, devil, killer, you name it and this is all the reflection of Dante Salvatore. Facing a string of charges including murder, Dante wants nothing but the best on his legal team and that includes the cold natured but feisty red head Elena and he's not going to stop until he has in more ways than one. But for the most feared and powerful man in New York City, enemies are always lurking and these two are about to find out just how many targets they have on their backs.
I enjoyed a good portion of this story and I really liked that we had a strong heroine that didn't take sh*t from anyone. This was a woman who went through the ringer and got dealt a dose of betrayal that would scar anyone and she picked up those painful pieces and moved in the best way she knew how. My issue with this story was that I felt like I was missing a lot of things because the characters that were in this book, had their own books as well and things were discussed that left me feeling like I was reading a third book in a trilogy that I never started.
Aside from that and the fact that it was a bit over detailed, I'm very curious to see what's going to be in store for Elena and Dante moving forward. Will these two get their
happily ever after in a world of blood and chaos?
About the Author:
Giana Darling is a USA Today Bestselling Selling Canadian romance writer who specializes in the taboo and angsty side of love and romance. She currently lives in beautiful British Columbia where she spends time riding on the back of her man's bike, baking pies, and reading snuggled up with her cat Persephone. She loves to hear from readers so please contact her at gianadarling[at]gmail.com if you have any questions or comments.