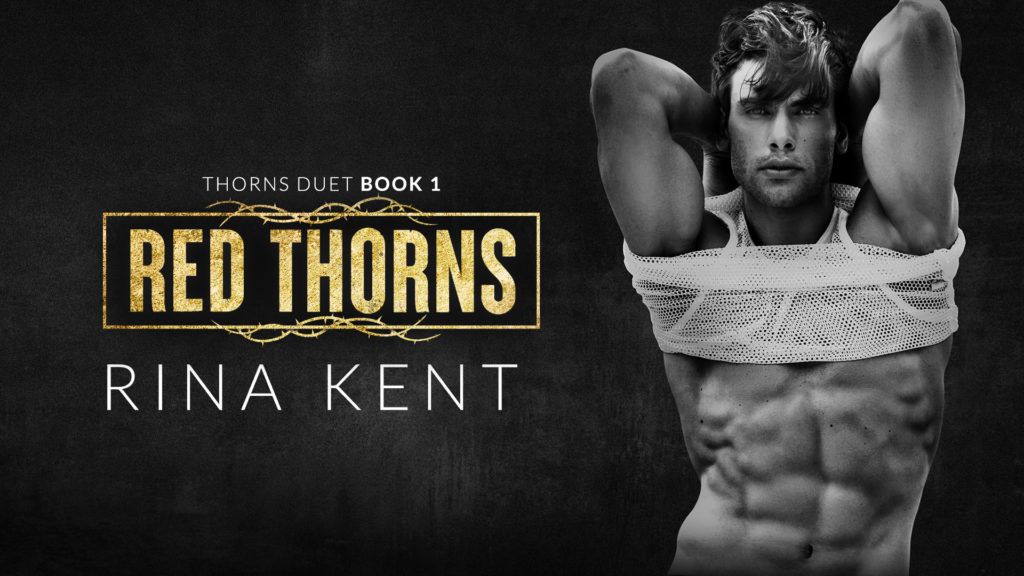 💛 𝓗𝓸𝓽 𝓝𝓮𝔀 𝓡𝓮𝓵𝓮𝓪𝓼𝓮 💛
𝗥𝗲𝗱 𝗧𝗵𝗼𝗿𝗻𝘀 𝗯𝘆 𝗥𝗶𝗻𝗮 𝗞𝗲𝗻𝘁 𝗶𝘀 𝗟𝗜𝗩𝗘 𝗮𝗻𝗱 𝗮𝘃𝗮𝗶𝗹𝗮𝗯𝗹𝗲 𝗶𝗻 𝗞𝗨 𝗮𝗻𝗱 𝗮𝘂𝗱𝗶𝗼!! 𝗬𝗼𝘂 𝗱𝗼𝗻'𝘁 𝘄𝗮𝗻𝘁 𝘁𝗼 𝗺𝗶𝘀𝘀 𝗯𝗼𝗼𝗸 𝗼𝗻𝗲 𝗶𝗻 𝘁𝗵𝗲 𝗧𝗵𝗼𝗿𝗻𝘀 𝗗𝘂𝗲𝘁! 𝗦𝗲𝗯𝗮𝘀𝘁𝗶𝗮𝗻 𝗮𝗻𝗱 𝗡𝗮𝗼𝗺𝗶'𝘀 𝘁𝗮𝗯𝗼𝗼 𝗿𝗼𝗺𝗮𝗻𝗰𝗲 𝘄𝗶𝗹𝗹 𝗯𝗹𝗼𝘄 𝘆𝗼𝘂𝗿 𝗺𝗶𝗻𝗱!
#𝟭-𝗰𝗹𝗶𝗰𝗸 𝘁𝗼𝗱𝗮𝘆!
AMAZON US ➜
https://amzn.to/3tkNr4K
AMAZON UK ➜
https://amzn.to/3uWhosx
INTERNATIONAL ➜
https://smarturl.it/RTBuy
GOODREADS ➜
http://bit.ly/GR-RT
AUDIOBOOK ➜
https://amzn.to/3gRuVxD
Narrated by Teddy Hamilton & Rose Dioro, featuring Jacob Morgan!
BLURB
A bet turned into a disaster.
Sebastian Weaver is the star quarterback and the college's heartthrob.
Rich. Handsome. Bastard.
Everyone's attention flocked toward him and all the girls dreamed to be with him.
Not me.
At least, not until he made a move on me.
See, I thought I was stronger than Sebastian's charms.
I thought I could survive being his target.
I thought wrong.
Little did I know that he will make my most twisted fantasies come true.
Fantasies I didn't know existed...
#Preorder Black Thorns, Book two in the Thorns Duet, releasing July 8th!
AMAZON US ➜ https://amzn.to/3h8kzJT
AMAZON UK ➜ https://amzn.to/3bcgJf2
INTERNATIONAL ➜ https://smarturl.it/BTBuy
GOODREADS ➜ http://bit.ly/GR-BT
AUDIOBOOK ➜ https://amzn.to/34c5gs4
What started out as a bet became so much more between two characters who on the outside are the complete opposites of each other but on the inside, they're one and the very same. But what happens when you skirt the line of danger and destroy feelings you never thought was possible with someone who brings out another side to you?
Naomi is not your regular bubbly college student popular cheerleader. If it was up to her, she would be the one on the sidelines wearing a black hoodie and imagining the queen bee breaking a leg just for entertainment. But due to other things in her life, this is her reality and she is determined to stick it out for the time being despite a lot of outside forces that are trying to take her out. Coming face to face with the football star of the school and him having an interest in her is something that Naomi never saw coming and if she thinks that this is the weird part, she is in for one rude awakening when it comes to Sebastian.
I'm going to be real right now and say that I struggled with this read and my rating for it. I've been going back and forth for the past few days on what I should rate it and it was not easy to do this. It took me a long time to finish this book and I came so close to giving up at certain times. Sebastian felt like he was trying to be this big dangerous dominant man in a teenager's body. I couldn't picture it and I wanted the story to be darker. I was waiting for the grit, the tingling sensation of danger looming and I didnt get either of those things.This was sadly a light read when it comes to the type of dark stories that I'm used to reading and it just fell flat for me.
I have to admit that I haven't read much of this author's work and even though I was not too crazy about this one, I'm still very much curious to see what she's going to do next in her other books.
ABOUT THE AUTHOR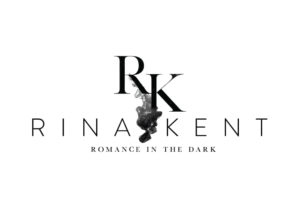 Rina Kent is an international bestselling author of everything enemies to lovers romance.
Darkness is her playground, suspense is her best friend, and twists are her brain's food. However, she likes to think she's a romantic at heart in some way, so don't kill her hopes just yet.
Her heroes are anti-heroes and villains because she was always the weirdo who fell in love with the guys no one roots for. Her books are sprinkled with a touch of mystery, a healthy dose of angst, a pinch of violence, and lots of intense passion.
Rina spends her private days in a peaceful town in North Africa daydreaming about the next plot idea or laughing like an evil mastermind when those ideas come together.
Don't forget to Sign up to Rina Kent's
Newsletter
for news about future releases and an exclusive gift.
AUTHOR LINKS
Website
|
Newsletter
|
Bookbub
|
Instagram
|
Facebook
|
Exclusive Facebook Group
|
Twitter
|
Pinterest
|
Goodreads
|
TikTok