Genre: Contemporary Romance
Release Date: June 25, 2020
For as long as I could remember, Theodore West was in my life as the support system I needed when my parents were too busy building our family's future.
He offered me shoes to dance on, a shoulder to absorb my tears, and the harsh reality of where my life was leading when I was at my lowest point.
And when the future my parents planned derailed after a statewide scandal, I had no choice but to fantasize about one for myself that didn't involve them.
But Theo? He was always in it.
The man who would undoubtedly end me if I didn't end him first.
$2.99 for a limited time!
Free in Kindle Unlimited
Color Me Pretty
was a deeply woven emotional love story that was long in the making. These characters went through hell and back to end up in the arms where they felt the most safest and that was with each other. I knew early on that this was going to be the kind of forbidden romance that would raise some eyebrows because of the history dynamic between the characters but that was put on the back burner because these two, you knew they belonged together and their love story was just the beginning.
After going through a personal tragedy that has left an impact on not only her and her loved ones, Adele is trying to get back to some sense of normalcy now that she's a College Senior. Staying focused but having an outlet is a step to finding some type of balance and with the year she's had, it's desperately needed. But her main saving grace comes in the form of a man who's not only witnessed the heartache right along with her, but has been there for her every step of the way and that's not going to change any time soon.
What happens when the one person who's seen all of your flaws suddenly becomes the one you cant live without despite it being wrong? When lines are crossed, will everything change for the better or will these two crash and burn?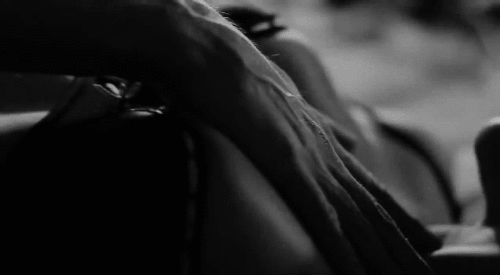 As much as I anticipated this book, I was not expecting to enjoy it this much!! I get stupid when I see the words forbidden and age gap so I was honestly just expecting a regular relationship with maybe a few obstacles thrown in for entertainment. What I got instead was so much more than that!! I really felt the struggles and the internal battle that the hero was facing and you knew from the very beginning how much this man cared about our heroine and it showed. I also liked that we got a mystery part to the story and the author did a really good job of portraying that side of things.
Let me be clear and say that these characters were not perfect in any way and certain scenes did drag a bit for me but when you're talking about how a forbidden romance should be done, I will think about this book. I will remember how these characters struggled and looked hell in the eye just to have a type of happiness that was due and well deserved and I will have the biggest smile on my face because I got to witness their journey.
"I'm surprised you didn't get sick of me always bugging you to dance then." I'd been relentless and he always did as I asked. My father joked I'd had him wrapped around my finger, a place I wanted him to always remain, even if that was selfish.
"You never used to—" I squealed when he lifted me up and guided my feet to his shoes where they rested as soon as he dropped me back down, then started laughing when he kept dancing just like that. Like the old times.
"I enjoyed those days, Della," he told me honestly, his face drawing back ever so slightly until his breath caressed the side of my face.
Half his lips quirked up. "I did. Those were simpler times when there was nothing heavy to worry about."
I licked my lips as his nose grazed mine. My heart sped in my chest as I closed my eyes again and willed him to close the gap between our lips, but it never came. So I said, "Things now are certainly complicated because of my father…"
His sigh was felt in my soul, heavy and burdened, and I wanted to know his thoughts. "It isn't just your father that makes things complicated now."
A pause. "No, Della, it isn't."
B. Celeste's obsession with all things forbidden and taboo enabled her to pave a path into a new world of raw, real, emotional romance.

Her debut novel is The Truth about Heartbreak.