Beast by A. Zavarelli
Genre: Dark Romance
Series: Twisted Ever After #1
A standalone with HEA
Once upon a time, I believed in fairytales.
But then he took me.
And he taught me that life isn't a fairytale.
He is scarred. Broken.
A dark and wild thing.
His beauty is violent and his words are cruel.
His heart is a shadowed landscape where nothing can grow.
He tells me he could never care for me, and he proves it every day.
He's destroyed my life.
Tortured me.
And worse…
He's trained me to beg for his affection.
This prison is a place where sunlight doesn't reach.
He taught me that hate is born in darkness.
And then he taught me that sometimes love is too.
— PURCHASE YOUR COPY! —
Everyone loves a good fairytale. Whether it's the knowledge of knowing were going to get a happily-ever-after or just being giddy and embracing the childhood dream, fairytales has always been a long standing love of ours. But this book wasn't your ordinary story of prince charming coming to the rescue and riding off in the sunset with birds chirping in the background. As the tagline so eloquently stated, "This isn't your mother's fairytale", they are so freakin right! Prince charming ladies and gentleman, needed his head examined.
"Beautiful things were meant to be broken. "
Isabella should be on top of the world right now. After winning a singing competition show, her road to stardom is officially paved with glitz and glamor and when you have that, your happiness should be at the forefront. But she's not happy, in fact she's quite miserable because the one person who she loves more than anything in the world, is missing. Determined to find out what exactly happened to her father, Bella decides to do her own investigation and find the person who her father was close to but what she's about to encounter is far worse than she could've ever imagined.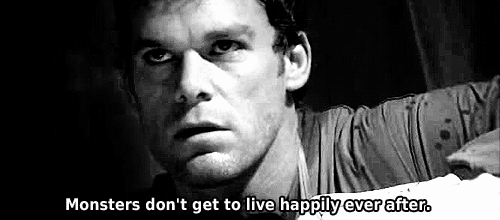 Javier is not your normal guy. He has ALOT of issues that would make any sane person cringe. Keeping himself secluded from society, Javier knows that he's a beast and unleashing that on someone will have a fatal ending. What happens when the Beast gets a hold of his innocent beauty.
"I want her tears. Her fears. I want the darkest and most intense parts of her. I want to punish her."
Will he break her?
Or will Bella teach him something other than violence?
I had a difficult time connecting to the story in the beginning but I must say that when I reached the second half, this story really held its own and I couldn't stop reading. I loved seeing the softer side to Javier and knowing that he was human after all with being vulnerable in certain scenes. Bella was a tough heroine that didn't give up and I admired her strength and determination.
Now for all my dark lovers that are wondering just how dark this is on a scale of 1-10, I would say this is a 5 in my opinion. I've read some EFFED up sh*t in my years that makes me question my own sanity, so what's dark for you, is most likely child's play to me. If your looking for something completely different,, this book is most definitely for you.
— ABOUT THE AUTHOR —
A. Zavarelli is a romance book junkie, cat lover, and traveler when plagued by intense cases of wanderlust. She likes all things chocolate, books that come with warnings, and pretty much any kind of characters that are dark and gritty. You can find more about her on her website.
HOSTED BY: