Title: The Space Between Love & Hate
Duet: The Space Between #1
Tropes: Enemies to Lovers/Love Triangle
Release Date: March 10, 2023
From USA Today Bestselling Author Melissa Toppen, comes a brand-new, enemies to lovers, new adult romance that will take you on an intoxicating journey of friendship, betrayal, self-discovery, and the cost of risking it all for the person you love.
I remember the first time I saw Sutton Barnett in perfect detail- like a fragment of time suspended in front of my eyes. I remember his shirt- faded blue against tanned skin that had seen countless hours of the summer sun. Wet droplets peppered his shoulders from where his still wet hair had dripped onto the fabric. He rounded the bottom of the stairs, our eyes meeting for only a fraction of a second before he looked away, but it was long enough for me to know right then and there that nothing would ever be the same again.
And I was right. At thirteen years old, I had predicted exactly what was to come. Some things you just know are an absolute inevitability, and Sutton was that for me. The one thing I couldn't escape no matter how far or fast I ran. But the distance only made me want him more. Time intensifying the deep ache that I could not outrun no matter how hard I tried. I loved him so much it hurt. But I also hated him almost as intensely.
Over the years I found comfort there- in the space between love and hate. But even I knew I couldn't stay there forever- that one day I'd be forced to face Sutton again. I just wish I was a hell of a lot more prepared when that day finally came…
The Space Between Love & Hate is the first book in The Space Between Duet.
Free in Kindle Unlimited
Releasing May 19
Well I have more questions than when I started this book!! I need answers, a drink and for someone to tell me straight to my face that everything is going to be OK. I know that things are going to get messy because judging by the anxiety that I'm feeling right now, it's about to go down in book 2 and I'm not prepared for it.
Best friends Remi and Aspen have been by each other's side since childhood. Their bond is something that they truly cherish and knowing that nothing and no one can disrupt that is what makes them love each other even more. But for Aspen, taking a trip back home is going to rattle her bones a bit because the one person that she despises, is also the one that she can never truly get away from. What happens when your best friend's brother is also your love enemy?
I honestly had no idea how this story was going to go when I first started reading it but I braced myself still. I saw early on how things were going to play out and I was on board for it despite me having a few choice words for one of the characters. I loved seeing their evolution and that had me rooting for them all the way even though I knew that things were going to change drastically.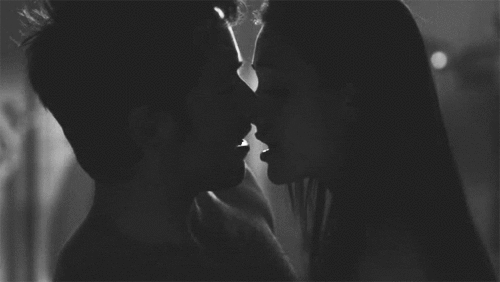 What I was not prepared for was that ending. I felt like I was sucker punched by the rock!! The emotions that I felt towards the end had me wishing I had a blood pressure monitor because there's no way this author left it like that. What happens now? Will there be a reunion? Who's going to truly get their heart broken? What other secrets are there? All of these questions and I'm hoping for ALL of the answers in book 2.
If you're looking for a best friend love triangle romance, then I recommend you try this one.
Please note: This is a duet and it ends on a cliffhanger.
Melissa Toppen is a USA Today Bestselling Author who specializes in New Adult and Contemporary Romance. She is a lover of books and enjoys nothing more than losing herself in a good novel. She has a soft spot for Romance and focuses her writing in that direction; writing what she loves to read.
Melissa resides in Cincinnati Ohio with her husband and two children, where she writes full time.