LIFELINE by Michelle Heard
Release Date: January 24th
Genre: Dark Romance / Suspense Romance/Complete Standalone
AVAILABLE NOW!!! FREE IN KU!!!
Amazon US: https://amzn.to/3HJRv5x
Universal: https://getbook.at/LIFELINE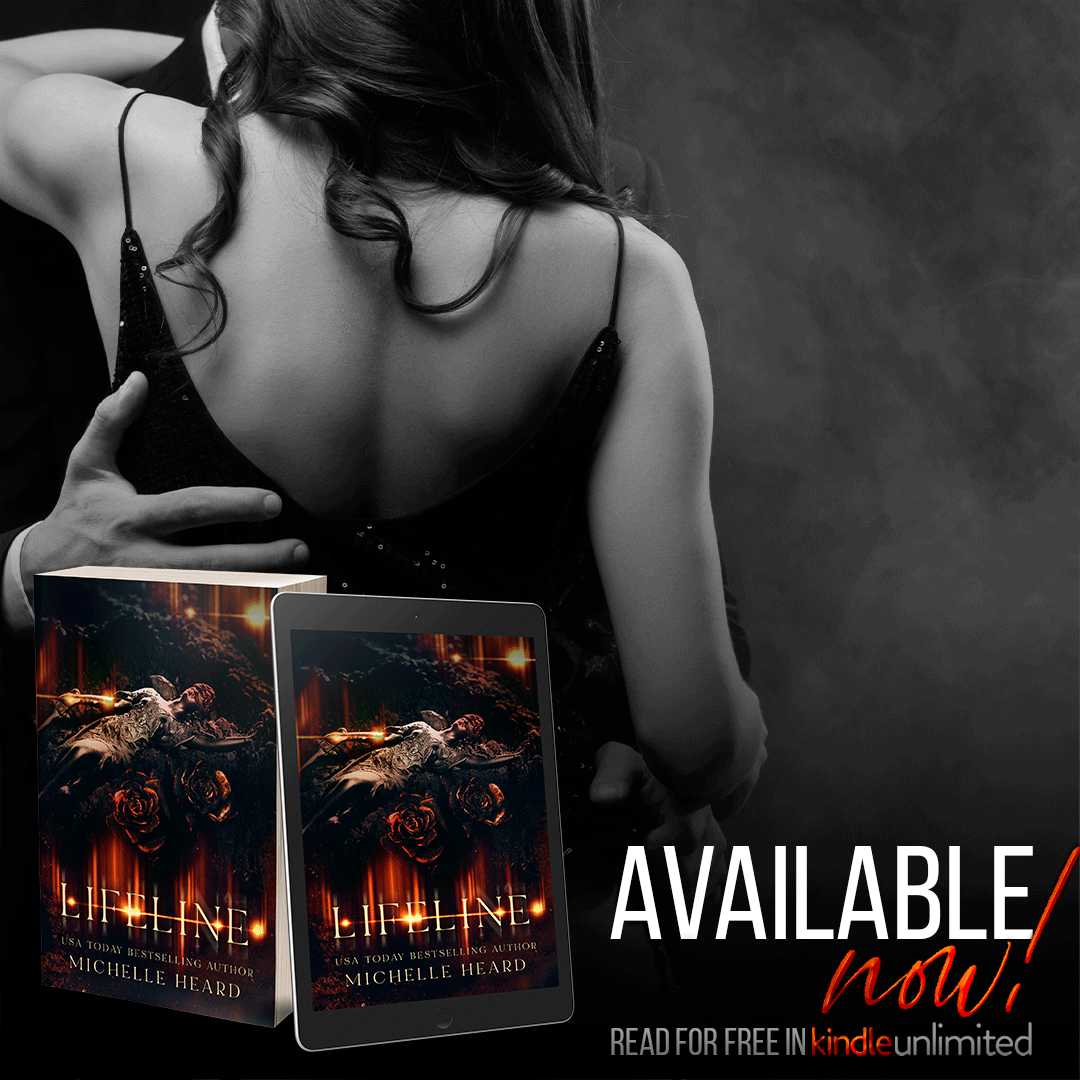 Add to Goodreads:
https://www.goodreads.com/book/show/59663765-lifeline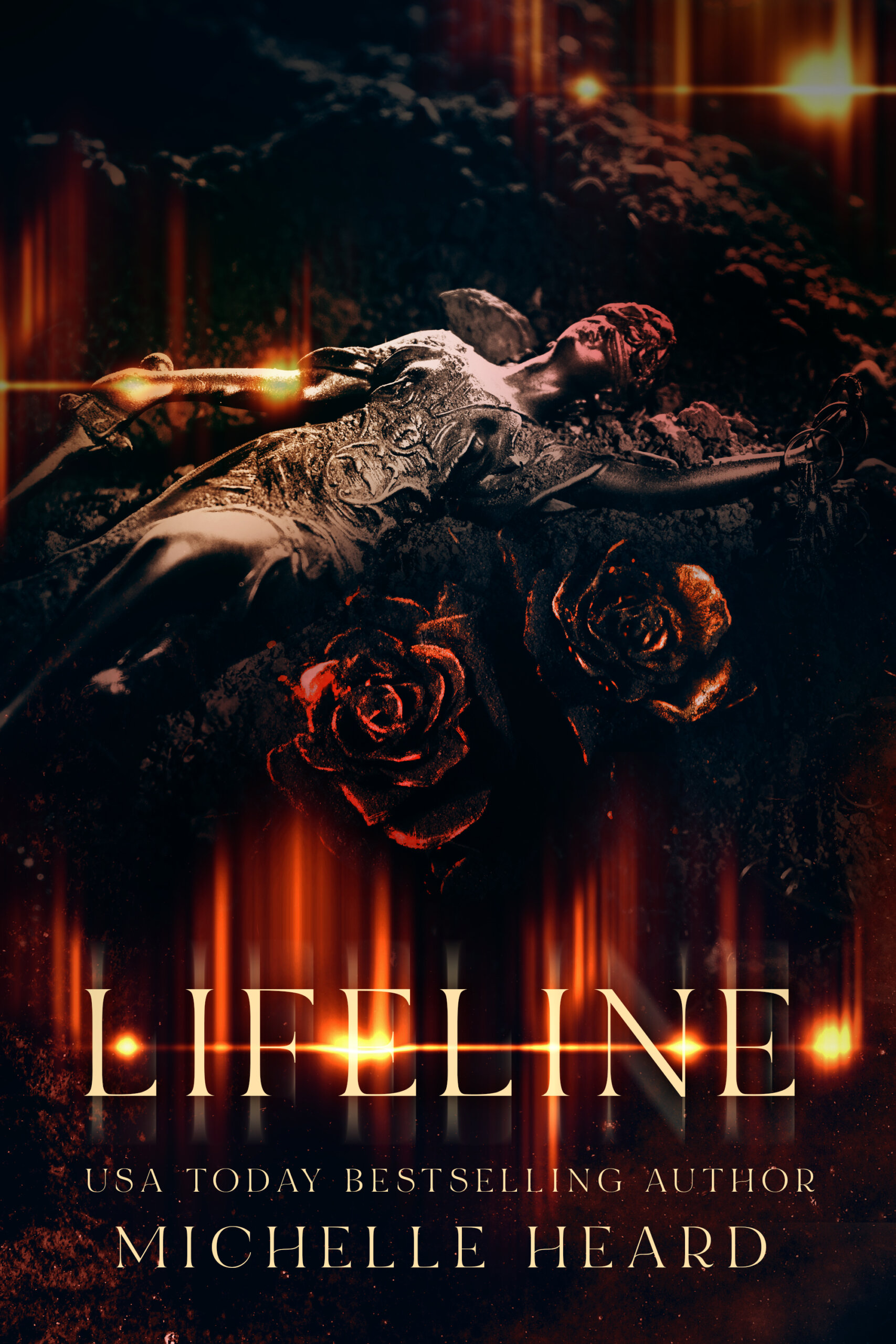 Blurb:
From USA Today & Wall Street Journal bestselling author Michelle Heard comes a new standalone, full-length Undercover FBI dark romance suspense novel.
I was her partner.
Her ride or die.
She was my lifeline.
My sanity.
Until I did the unspeakable.
The unforgivable.
I thought I was strong enough, but I was wrong.
I became the monster I was sent to take down.
Losing my lifeline… there's no surviving without her.
This is an UNDERCOVER FBI DARK ROMANCE. Complete standalone.
WARNING: 18+ only. Please read responsibly. THIS NOVEL CONTAINS TRIGGERING CONTENT.
I have been anticipating this book like you wouldn't believe! Two undercover FBI agents falling for each other while in the face of danger? I was practically salivating at all the pent up drama and explosive chemistry that was about to take place. Instead what took place was a lukewarm dark romance that had the making to be so much more.
Special Agent JJ has always wanted to have the kind of career that would have made her dad proud. Following slightly in his footsteps, she is now a part of the behavioral analyst team. Being thrown immediately into danger on her first day, JJ comes face to face with the most talked about agent on her team making an unforgettable impression.
Agent O'Brian has always had his head in the game when it came to his work. He's focused on the task and he has no time for distractions or having to worry about anyone else other than himself. That all changes when the newest member of the team completely turns his world upside down and now he has no idea what life felt like before her. But what happens when crossing the line turns into something more dangerous?
I have to say that I really enjoyed the majority of the first half of the book. I liked JJ and O'Brian's interactions with each other and you felt the sexual tension between them on almost every page. They had an amazing partnership and because of that, their friendship was solidified and I loved that.
Now the issue that I had with this story was the fact that there was no character development whatsoever. JJ remained the same and she didn't recognize her power in her line of work. She came across as soft sometimes and I just wanted her to be this fierce strong woman that I know she was capable of being. I was also under the impression that this was going to be a very dark romance story and sadly that was not the case so I was disappointed with that part.
Aside from those things, I think that if you're a fan of this author and you love forbidden romance with a little bit of a dark theme, then you might want to give this one a try.
About the Author:
Michelle Heard is a Wall Street Journal, and USA Today Bestselling Author who loves creating stories her readers can get lost in. She resides in South Africa with her son where she's always planning her next book to write, and trip to take.
Connect w/Michelle:
Website:
https://michelleheardauthor.wordpress.com
Facebook:
https://www.facebook.com/MHeardAuthor
FB Readers Group:
https://www.facebook.com/groups/118971435201074
Instagram:
https://www.instagram.com/authormichelleheard
Twitter:
https://twitter.com/MichelleAHorst
Amazon: https://amazon.com/author/michellehorst
Goodreads: https://www.goodreads.com/author/show/18108320.Michelle_Heard
BookBub: https://www.bookbub.com/authors/michelle-heard
Newsletter Signup: https://preview.mailerlite.com/webforms/landing/p6m4o4