Lessons in Sin by Pam Godwin is now live!
There's no absolution for the things I've done.
But I found a way to control my impulses.
I became a priest.

As Father Magnus Falke, I suppress my cravings. As the headteacher of a Catholic boarding school, I'm never tempted by a student.

Until Tinsley Constantine.

The bratty princess challenges my rules and awakens my dark nature. With each punishment I lash upon her, I want more. In my classroom, private rectory, and bent over my altar, I want all of her.

One touch risks everything I stand for. My faith. My redemption. And even my life.

As if that could stop me. I need her pain, and her heart, and she needs my lessons in sin.
Download today on Amazon, Apple Books, Google Play, Kobo, Barnes & Noble!
Amazon: https://amzn.to/3tOjTMc
Nook: https://bit.ly/2UyH2qg
Apple Books: https://apple.co/3vPjVFg
Kobo: https://bit.ly/3f8ANAa
Google Play: https://bit.ly/3f83JYU
Add to Goodreads: https://bit.ly/33yV6Bf
Pam Godwin
sure knows how to write a forbidden erotic romance. It makes you uncomfortable, crave the unknown, and indulge in the dark desire that we secretly want to be a part of without voicing it.
Lessons In Sin
gave that to us and even though we were praying for forgiveness in certain scenes, we all know there's a special place for us for succumbing to the wicked temptation.
Tinsley has been a bad girl in her mother's eyes and what happens when you're a bad teenager? You get sent to a very prestigious all girls catholic school where by the time they're done with you, you'll be a highly respectable member of society and have nothing but the best if you play your cards right and obey the rules. But for a girl like Tinsley who wants nothing more than to go home, the rule handbook is about to go up in flames.
Father Magnus has always been a straight forward kind of man and after being a priest for the last nine years, he runs a tight ship when it comes to his students and staff. But once in a while he gets a few misfits that need to be taken on a straight path and his success rate is always one hundred percent. What he didn't see coming was the blonde angel who's secretly a devil vixen that's made it her life's mission to defy every rule that he's put into place and if there's one thing that you should know about this man, don't let the collar fool you.
I've read a similar book to this in the past and while it's not normally my thing because of the religious setting, I still enjoy them. I love anything that has a forbidden feel to it and this one had it in spades!! My goodness I wanted to repent for these characters because some of the things that these two did was like…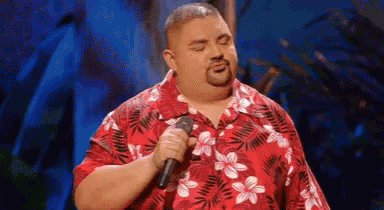 Even though I feel like the story dragged a little bit and certain scenes felt repetitive, I still enjoyed this forbidden romance and if you're a fan of this author, I think you're going to like this one as well.
Meet Pam

New York Times, Wall Street Journal, and USA Today bestselling author, Pam Godwin, lives in the Midwest with her husband, their two children, and a foulmouthed parrot. When she ran away, she traveled fourteen countries across five continents, attended three universities, and married the vocalist of her favorite rock band.

Java, tobacco, and dark romance novels are her favorite indulgences, and might be considered more unhealthy than her aversion to sleeping, eating meat, and dolls with blinking eyes.
Connect with Pam
Website: https://pamgodwin.com/
Goodreads: https://www.goodreads.com/author/show/6474204.Pam_Godwin
Amazon: https://www.amazon.com/Pam-Godwin/e/B00A3AF2LY
Facebook: https://www.facebook.com/pamgodwinbooks
Facebook Group: https://www.facebook.com/groups/ReadBetweenTheWinesStreetTeam
Instagram: https://www.instagram.com/pamgodwinauthor/
Twitter: https://twitter.com/pamgodwinbooks
Bookbub: https://www.bookbub.com/authors/pam-godwin
Pinterest: