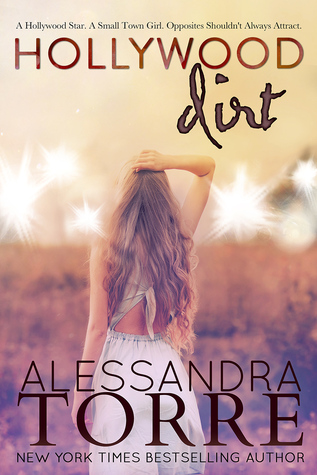 Cole Masten. Abandoned by his superstar wife, Hollywood's Perfect Husband is now Hollywood's Sexiest Bachelor: partying hard and screwing even harder. Watch out Los Angeles, there's a new bad boy in town.
Summer Jenkins. That's me, a small town girl stuck in Quincy, Georgia. I cook some mean chicken and dumplins, can bluff a grown man out of his savings in poker, and was voted Most Friendly my senior year.
We were from different worlds. Our lives shouldn't have collided. But then Cole Masten read a book about my small town. And six months later, his jet landed on our dusty airstrip, and he brought Hollywood with him.
From the start, I knew he was trouble. For our town. And for me.
Sometimes, opposites just aren't meant to attract.
★★★★3.5/4 Stars★★★★
What do you get when you put Hollywood's most eligible bachelor and small town Southern girl together? DRAMA.
Cole Masten and Summer Jenkins are the total opposite of each other.He's Hollywood royalty,has three Oscars,and after his wife's cheating discrepancies, he's now single and literally on the prowl.Ladies be still your beating heart and check your panties at his hotel room door because you won't need them.
Being the producer and the driving force of a new movie that he holds dear to his heart,he travels to the small town of Quincey in Georgia.Population:7,800.He then meets the feisty Summer Jenkins who could care less about him.Or so she thinks.
"That was my downfall,wrapped in an expensive suit and cufflinks.I could smell my demise in his Cologne and charm"
Summer Jenkins has lived in Quincey most of most of her life and for the past three years she's been the town's gossip and an outcast for something that she did.Her plan now is to move far away and never look back.Not having enough money to start the process,she agrees to be the tour guide/inside source of and contact management for the movie.That is until Cole Masters shows up and sees something in her.
Now while I didn't LOVE this story,there were some really nice moments (hence my conflicted rating above) I loved Cocky(yes that's a real name and I'm not saying who it is) and I found the interaction between them funny and lighthearted.I also liked the small town setting and side characters.
I didn't like the first person/third person pov.Yes you may call me picky because that's what I am but it kind of messed up my reading flow specially seeing that the chapters were short and they would switch to another pov. I also didn't like the role that Summer received even though it was a HUGE part of the storyline. I understood the decision and everything but I honestly just wasn't feeling it.
If Hollywood heartthrobs and Southern girls in a small town are you're thing, then this is the perfect book for you.Not to mention the sexy times were smokin hot. GOOD LAWD.
"I won't stop until my mouth is imprinted on your mind and your taste is my middle fucking name"