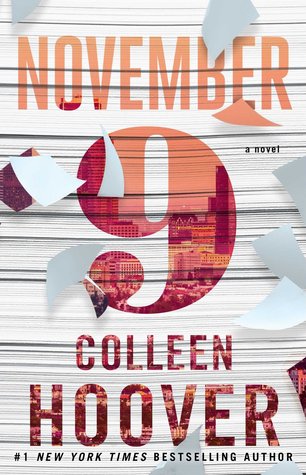 Fallon meets Ben, an aspiring novelist, the day of her scheduled cross-country move. Their untimely attraction leads them to spend Fallon's last day in L.A. together, and her eventful life becomes the creative inspiration Ben has always sought for his novel. Over time and amidst the various relationships and tribulations of their own separate lives, they continue to meet on the same date every year. Until one day Fallon becomes unsure if Ben has been telling her the truth or fabricating a perfect reality for the sake of the ultimate plot twist.
This is DEFINITELY AWESOME!
Yeah, yeah I know this is CoHo, but nothing prepared me from what happened as the story progresses. You know that feeling when somebody just gave you a roundhouse kick to your head? That definitely is.
I started reading the book the moment I arrived work. My initial plan was to read the first chapter only but then I could not put it down. I was not just hooked in the story, I was invested in it thus I devoured every moment of it.
It's nothing that I have expected. The characters, the plot and Oh my God! the TWIST!!! It's beautifully written. You were laughing now, sobbing the next, furious at some moment then laughing with tears again. GAHHHH!!! a roller coaster of emotions is an understatement.
I once read a review that the moral of the story is "You need to read it ASAP!". Yes definitely you have to! I'm not up for any spoiler here, you need to experience it yourself. Feel the love and hatred and whatever emotion it is while you read the book because there's no greater feeling than reading it yourself rather than checking out on any spoilers.
In my case, to sum the story up, I will use CoHo's line in the book:
"When you find love, you take it. You grab it with both hands and you do everything in your power not to let it go. You can't just walk away from it and expect it to linger until you're ready for it."
No need for an explanation. Devour it. Feel it. Be ready for it.
And to you Ms. Colleen Hoover!
You are amazing and fantastic. I do not know how you do this, but every line in your story have touched our hearts especially mine. This story made me sobbed at work! I was a mess after. However, never I regret any moment of it. I'll still be looking forward to your next book even if I'll be a sobbing mess again.