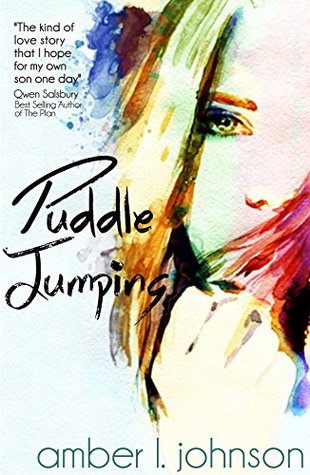 When it comes to love there's no such thing as conventional.
Everyone thinks Colton Neely is special.
Lilly Evans just thinks he's fascinating.
Once friends when they were younger, their bond is cut short due to her accident prone nature and they go their separate ways. Years later, they meet again and Lilly learns that there is something special about the boy she once knew, but she has no idea what it all means. And she's not sure if she's ready to find out.
When he walks through the corridor of her school the first day of her senior year, she knows that it's time to get to know the real Colton Neely. The more she learns, the deeper she falls.
Their friendship grows into love, even as Colton does not express it in words. But one decision threatens to break down the world that Lilly has tried so hard to integrate into and she must figure out if the relationship can survive if they are apart.
I mean, I guess I had high hopes for this due to the raving reviews. But this just wasn't my cup of tea. Now to anyone who'll take the time to read my review, it isn't because the male lead has (oops, spoiler alert) Asperger's. I love that! I really did love the plot. I loved the idea of an ordinary, clumsy, accident-prone girl falling for an extraordinary guy just wanting to be ordinary like everyone else.
Somehow, the writing didn't work for me. Or maybe it was the slow and boring start? I really don't know what I didn't like with this book but it just wasn't worth my 5-stars. We all have our own books which we had high hopes for but we ended up not liking. It was almost a DNF for me but I don't really have those and I promised myself never to have those so it took me a while to read this.
The ending though almost brought me into loving the book. It was heart-wrenching and touching at the same time. It's amazing how much Colton loved Lilly. I'm always a sucker for male leads who bare their all and give their heart over to the heroine without expecting anything return. Awww this was just a feel-good ending. I just wished the start spiked my curiosity more.