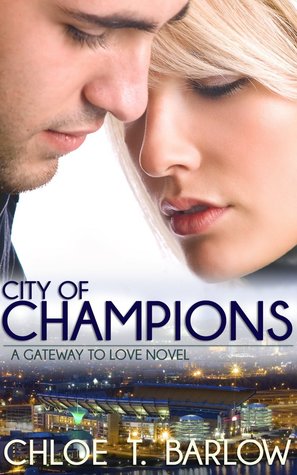 How do you find the will to try, when you've spent all your life playing on a field strewn with shattered lives and broken rules?
Tragedy and betrayal taught Jenna Sutherland early on that her safest bet was to fiercely avoid any risk, whether it is in work, life, or love. Now a respected orthopedic surgical resident on the cusp of finally breaking through in her career, she's more guarded than ever.
When injured NFL quarterback Wyatt McCoy bulldozes into her life there's no denying he's cocky, selfish, and downright dangerous — everything Jenna's sworn she doesn't want.
Suddenly the levelheaded doctor finds herself facing down her greatest fear, and she's tempted to gamble all she's fought so hard to build. The two embark on an intense holiday love affair that quickly teeters on obsession, and tempts them both to think they could go all-in on a real future together. Yet Wyatt's desperation to stay on the field — and out of the operating room — lures him to take dangerous risks with Jenna's trust.
Will they win at love or lose everything¬ — including their fragile chance at happiness?
4.5 BELLEZA STARS!!!
I was soooo damn glad that finally I could get to have Jenna's story. We met her in Three Rivers as one of Tea's best friend. And I know for sure everyone who get read the book definitely loved those two best friend of her's. I AM ONE OF THEM. Who wouldn't right? The author just described them and play a role for them in the story that we can't resist to love.
So, Jenna's life story is not what I thought it would be, with a past that taught her to avoid risks in different aspects she get to gamble what she always fought and sworn she doesn't want in the peak of her career after an undeniable chemistry they have with NFL quarterback Wyatt Mccoy who more than anybody else was desperate to stay out of the operating room. When everything they thought seems to be okay, comes a barreling storm that tested what they have...
"Gunslinger McCoy Romances His Own Doctor in Desperate Ploy to Stay on Team."
Go figure...
Chloe Barlow really did not disappoint her readers. With this next installment, City of Champions I have nothing to say when I started reading the book except "kill me now because her work just keeps getting better".
Saying her debut novel as heart wrenching, I do not know how to describe this book because really, this is more than just heart wrenching. Right from the start, I was hooked and keeps fighting back tears so I wont mess what just I started reading. Her style and tone of writing will definitely affects you straight to the heart without hesitations. The moment I read this book, I never did stop or pause except on occasional funny moments and that near to the end scene that I can't force myself not to cry because hell, I was surprised what i just read. Seriously, this is really more than what I thought this book would be. Again, I'll say it is another great book of her's...another great story...another worth reading one of a kind book that keeps getting better and better as your read progresses.
Great job!
Website
Twitter
Genre
URL
https://www.goodreads.com/ChloeBarlow