SYNOPSIS
Watchmaker. Car thief. Heartbreaker extraordinaire.

Rooke Blackheath has spent enough time in juvie to know that he really doesn't want to go to jail. The food sucks, the clothes itch, and there are absolutely no women in sight. Well…none he wants to fuck, anyway.

He should probably stop boosting cars, but the money is stellar and the high is out of this world. And why should he turn his back on something that sets his soul on fire anyway?

The answer to that question comes in an unexpected form—a petite five-foot-three firecracker named Sasha, who refuses to give him the time of day no matter how thick he lays on the charm.

Rooke's not easily deterred, though. Just like the watches he builds from scratch, Rooke knows all too well how women tick. Women are a game to him. A game he always wins.

Sasha doesn't stand a chance.

***

Sasha Connor's life has been permanently derailed since her son died five years ago. You wouldn't know it to look at her, of course. She has a great job, a beautiful house, and caring friends. Every week, she hosts a book club featuring the sexiest, most romantic stories on the planet, and every week she falls for a new fictional knight in shining armor.

Fictional men are perfect. They don't hurt you. They don't break your heart. They don't cheat on you after your child dies, and they rarely ever leave the toilet seat up.

When Rooke Blackheath shows up at Sasha's workplace, it's clear he's nothing like the men who grace the pages of her favorite books. Dangerous, arrogant, sharp-tongued and sarcastic, Rooke's not the kind of guy she needs in her life. Not to mention the fact that he's eleven years her junior.

As far as Sasha is concerned, Rooke doesn't just live in a different world. He lives in a different galaxy altogether. She'd like to keep it that way, but fate appears to have other plans.

When Cinderella lost her shoe, Prince Charming showed up at her door.

When Sasha Connor loses her book, an entirely different kind of rogue comes a-knocking.
Buy Now:
http://amzn.to/2l6HKnW
This book took me completely by surprise!! I really wasn't expecting to have such an intense connection to these characters and the let me tell you, I fell for Rooke from the moment he uttered his first word. This was exactly the kind of the story that I was looking for and I'm glad I got to be a part of Rooke and Sashay journey.
"The love between us is fire and ice. It's loss, and it's redemption. It's pain, and it's comfort. It is everything.
Five years ago Sasha Conner's life changed dramatically. Having to go through what no one should ever have to experience, Sasha is now trying her best to move forward. But that's easier said than done and for Sasha, no amount of time is going to make her forget. How do you move on from something like that? One person is about to give her a crash course lesson on learning how to love herself again and what it means to be in love.
Rooke has been in his fair of trouble in his life. From spending time in a detention center, to working with the Mob, and stealing cars, he's practically seen and heard it all. So when he bumps into an older brunette at a museum where his grandfather works at, Rooke sees something in her that he's desperate to explore more of. But all Sasha is seeing between them is a age gap that speaks volumes and despite his cocky good looks, being with someone like him can only lead to heartbreak and she's had enough of those to last a lifetime.
Will Rooke give up on his pursuit of having Sasha?
Or can these two people finally have a love worth fighting for?
"I'll take a part of your soul,".. "Give me the wounded part. Give me the part that hurts you every time you breathe. Give me the part that feels so heavy you just don't think you cannot carry it anymore. I'll take care of it for you".
"
I really enjoyed this one. It was fast paced, sexy as hell, and just when I thought I had the plot figured out, I got a reality check. I was on the edge of my seat for this one and I loved the fact the Rooke didn't waste any time in letting Sasha know where he stood. That man was a force to be reckon with and when he entered the bedroom?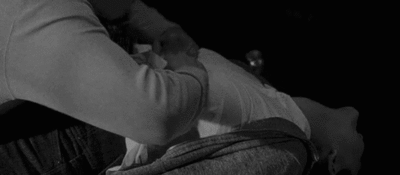 This is one Hero you're definitely going to want to read about.