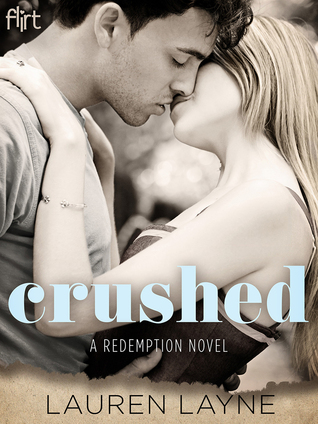 Growing up in New York, Michael St. Claire never expected to spend his twenties wearing cowboy boots. But that was before he learned about his real father, a total stranger with a family in Cedar Grove, Texas. Once in the Lone Star State, Michael meets Kristin Bellamy, who is exquisitely refined and everything Michael always thought he wanted in a woman. The only problem is that Kristin is dating Michael's new half brother, Devon.
Kristin's mouthy, curvy sister Chloe has always been in love with Devon Patterson. So when Michael offers to help Chloe break up Devon and Kristin, Chloe agrees to a deal that seems too good to be true. Before long, Chloe finally gets her man, only to make a startling discovery: She no longer wants the guy she had to fight for—she wants the one who stood by her side.




After all he and Chloe have been through, Michael swears he's damaged goods. Can Chloe convince him that love is worth the risk?
There was NO SLUT-SHAMING, and the plot was solid.
There's almost no sex, but the author describes the sexual tension so well you don't even need it! I thought the amount of sexy times were done flawlessly.
THE HEROINE WAS SMART, REAL AND FUNNY. I laughed A LOT. I had to stop reading to calm down.
"I mean, why would you want the funny sidekick when you can have the heroine?"
Chloe is my girl <3 I love her. She knew who she was and she liked herself. She also knew her imperfections, but worked with them. She grew up so much in this book. Her character development was amazing!
"A girl wants to be loved, sure, and I thought I wanted that. I thought I wanted that from Devon. And now…I don't know about that. But I do know that I want to be wanted. I want to be wanted by you."
I WANT HIM.
"I've tried being someone's second choice."
I frown and pause, although I don't turn around. Can't.
His voice is raspy, and so quiet that I barely hear what he says next. "I can't do it again."
TAKE MY MONEY NOW AND DELIVER ME A MICHAEL ST CLAIR.
"The thought of Chloe changing kills me a little. She's one of the most real girls I know, and I'd give anything to have her stay that way, just as she is.

"
Props to Lauren Layne for making me love a guy I thought was such a douche during the first 2 books in the series.
This series has been a great success for me. I loved each book, specially the second one.
Go read this trilogy of companion novels. Now. You won't regret it.
Bye.
"Michael, listen. I get it. Nobody's ever loved you first. You're tired of being second choice. Or nobody's choice. I get it. Because nobody ever loved me first, either. But I've been thinking about this, and Michael…I don't think it's about who loves you first. It's about who loves you best. And that's me."… "I love you best. More than I love anyone. More than you've ever been loved."