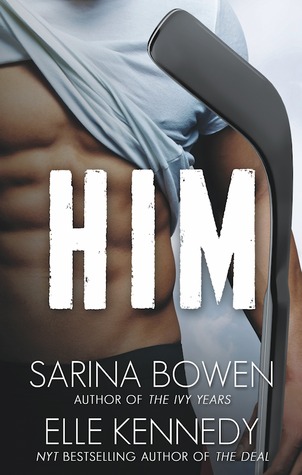 They don't play for the same team. Or do they?
Jamie Canning has never been able to figure out how he lost his closest friend. Four years ago, his tattooed, wise-cracking, rule-breaking roommate cut him off without an explanation. So what if things got a little weird on the last night of hockey camp the summer they were eighteen? It was just a little drunken foolishness. Nobody died.
Ryan Wesley's biggest regret is coaxing his very straight friend into a bet that pushed the boundaries of their relationship. Now, with their college teams set to face off at the national championship, he'll finally get a chance to apologize. But all it takes is one look at his longtime crush, and the ache is stronger than ever.
Jamie has waited a long time for answers, but walks away with only more questions—can one night of sex ruin a friendship? If not, how about six more weeks of it? When Wesley turns up to coach alongside Jamie for one more hot summer at camp, Jamie has a few things to discover about his old friend...and a big one to learn about himself.
Warning: contains sexual situations, skinnydipping, shenanigans in an SUV and proof that coming out to your family on social media is a dicey proposition.
This is the first M/M book I've ever read. The buzz around it made me curious so I had to see what it was about.
I can't lie. Throughout the whole book I was like:
NON SPOILERISH PART OF THE REVIEW:
This is a story about two best friends, Wes and Jamie. They love hockey and they love the summers they spend together skating.
After one particular summer, Wes never speaks to Jamie again, leaving Jamie angry and confused.
Fast-forward four years later, and they meet once again.
About Wes... I find him incredibly
spot on and honest.
The way he wasn't a stereotypical diva was great.
Jamie was adorable and his family was so sweet.
I think that I'd have liked it more if he had freaked out a little more when he found out he was into Wes
.
I liked how Jamie changed as the book progressed.
It was awesome that the one who didn't know liked guys was the most soft-spoken of the too. I would have thought the one kidding himself would have been Wes, since he is such a macho alpha male, so it was a nice change.
"My weakness is
him

."

I'm happy I gave this a try. I don't regret it and my reading experience was amazing. The dialogue was witty and fun. I didn't enjoy the sex scenes a lot, but I wasn't put off by them. It's just that M/M is not my cup of tea, so I knew what I was getting into. I honestly can't believe I liked the book this much!

Elle and Sarina did a great job, and I'd love to see them work together again. The flow was incredible and I finished the book in one sitting. I NEEDED to know what was going to happen.

Overall, I loved the plot and the characters. I laughed and felt sad and cared for these two guys. It was a rollercoaster!
SPOILERISH PART OF THE REVIEW:
I found very realistic how Wes was scared of losing Jamie, specially since Jamie is bisexual so Wes has to "compete" with both girls and boys. I'd feel that way if my boyfriend was bi, and I'd totally wonder if he was missing what I wouldn't be able to give to him.
I also think if I was Jamie I wouldn't want another man touching my ass, specially since he was still trying to figure out what I like and exploring my sexuality. It would have been more realistic to me if he had been the one giving the first time, though I do understand Wes's struggles with receiving. It also wasn't a big deal for me, it wasn't something that took anything away from the book. It was still amazing to read about their story and how they found their way to each other.
I ADORED that Holly was a cool chick. She wasn't those irritating nasty girls who are plain mean. She was great, and much more understanding than I'd have been in her shoes. I'd be pissed and totally confused if my ex was gay, just saying.