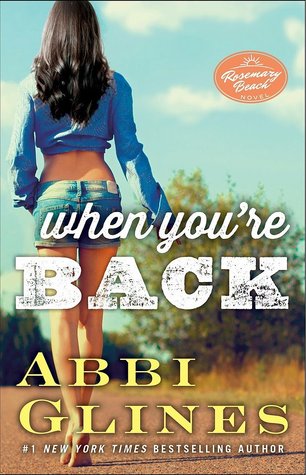 The future is bright for Reese Ellis. She has Mase Colt-Manning, the man of her dreams, and a family she didn't know existed until her long-lost father arrived on her doorstep in Rosemary Beach. After growing up with a cruel mother and abusive stepfather, Reese is eager to get to know the caring and charming man who wants to be a part of her life. Everything is finally falling into place.
While Reese is visiting her new family in Chicago, Mase spends time with his "cousin," Aida, who has worshipped him since childhood. Though they're unrelated by blood, Mase and Aida have been raised to think of each other as family. But when Reese returns, she can tell something isn't quite right with Aida, who clearly resents Reese and excels at manipulative little games. And though Mase is unsuspecting, Reese knows Aida doesn't love him like a cousin should...
I love the Rosemary Beach Series.
But...
SHE HAD THREE ORGASMS. IN THE SAME PARAGRAPH!
And... IN THE FIRST CHAPTER!
The beginning was just TOO much sex. And believe me, I love me some steam. But I was missing some story. Nothing happened until 50% in.
That being said, Abbi's writing is addictive. You can't stop reading. Her books are short and hot, and they are the perfect one-sitting read. I'm a fan of hers, I just didn't connect with this particular book.
I have to admit Reese and Mase aren't my favorite couple, and their books didn't do it for me. At least not like the other couples. Doesn't mean their story wasn't enjoyable! I just didn't like it as much as I liked the others.
I was his. Everything about me belonged to Mase Colt Manning.
Sure, the dialogue was cheesy. BUT THAT'S ABBI GLINES. I read her books to escape reality. I'M A HUGE FAN. She's one of my most-read authors.
She delivers an alpha male, hot sweaty sex, a bunch of drama, and a lot of corny lines. AND I LOVE IT. In this book, we had that. That's why I couldn't rate it lower than 3 stars. The book achieved its goal. I was swooning and ready to marry Mase, even if the story wasn't for me. He was AH-MASE-ING. (Hehehehe)
I also liked how Reese matured and grew in this book. She was kick ass, but still true to herself. She still had some issues, but she didn't let them control her life. She was strong.
"Don't let you weakness define you, Reese. Ever. Your strengths should define you."
A certain man (besides Mase) fell in love with Reese. I don't know how I feel about this. Although Reese is a sweetheart, she had been cold to him during the book, and even though they talked a few times, I don't think he could have fallen in love so fast. I hope in his book he realizes it wasn't love, just lust. It would make this a much enjoyable read IMHO.
I loved how we got a glimpse of how each couple in the previous books were doing. Can't wait to see how this series wraps up in the last few books!
(AND ABBI YOU BETTER NOT KILL MASE SO YOU-KNOW-WHO CAN BE WITH REESE IN HIS BOOK. OR I'M GOING TO DIE. FOR REALZ)