Sometimes, it takes becoming a monster in order to kill one.
The Silencer by RC Boldt is now live!
USA Today bestselling author RC Boldt brings us an unforgettable tale of betrayal, vengeance, and redemption in her new romantic thriller, THE SILENCER...

No one wants to admit that sometimes only evil can extinguish other evil.
Each time I drain the life from their bodies, I inch closer to purging my past.
Then a by-the-book FBI agent--one as astute as he is handsome--threatens my plans...and what's left of my heart.
He doesn't believe there are exceptions to breaking the law. That's where we differ.
They once silenced me and countless others, but now I've reversed our roles.
Because, this time, it's my turn to be the silencer.

**The Silencer is a dark and gritty romantic suspense that deals with sensitive topics which may not be suitable for all readers.
Download today on Amazon, Apple Books, Google Play, Kobo, Barnes & Noble!
Amazon: https://amzn.to/3pa9qsp
Apple Books: http://apple.co/3rIpHpZ
Nook: http://bit.ly/2OjXGXo
Kobo: http://bit.ly/3d19Hvl
Google Play: http://bit.ly/373JNmF
Add to Goodreads: http://bit.ly/3q3Ya1N
"Sometimes, it takes becoming a monster in order to kill one".R.C Boldt
never ceases to amaze me when it comes to the depth of her writing. Every detail, every plot is well thought out in her eyes and then she gives it to her readers so we can indulge.
The Silencer
takes on a more darker and sensitive theme than her previous stories and even though this wasn't my all time favorite read from this author, I still loved that she took on a story like this and made us listen.
Dr. Kennedy Alexandre is the best at what she does in her line of work. With a 87% conviction rating, this woman does not rest until justice is served whether judicially or her own way. Every case is personal for her and even though it makes her want to crawl out of her own skin sometimes, she never stops fighting for the victims. When she gets a high profile case with one of the top FBI's agent, Kennedy knows that from here on out, things are going to get even more complicated and even deadlier.
This story is not for the faint of heart and I'll be honest, I felt like my heart was tore open a few times at the mention of certain things but this author did a wonderful job with portraying this sensitive subject matter. I loved the fact that the heroine was a warrior in her own right. She never wavered when it came to dishing out her own type of punishment and she tried her best to prevent anyone else from having permanent scars that time nor distance wouldn't heal.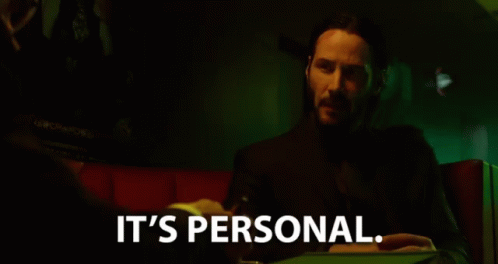 Now even though I really liked certain things when it came to this story, a lot of other things quite frankly just didn't work for me sadly. I enjoyed the first half of the book but for some reason when that mark came, everything slowed down and became predictable. There was no element of surprise and suspense and that alone left me feeling disappointed. I was expecting a lot more when it came to the execution of the story and sadly I didn't get that.
I think that if you've read this author's work in the past, then you're still going to enjoy this story but keep in mind that this deals with some heavy subject matter. If you're looking for semi dark mystery romance, then this one might be for you.
Meet RC Boldt
RC Boldt enjoys long walks on the beach, running, reading, people watching, and singing karaoke. If you're in the mood for some killer homemade mojitos, can't recall the lyrics to a particular 80's song, or just need to hang around a nonconformist who will do almost anything for a laugh, she's your girl.
Connect with RC Boldt
Website: http://www.rcboldtbooks.com
Goodreads: https://www.goodreads.com/author/show/14543027.R_C_Boldt
Amazon: https://amzn.to/2Kq1H9C
Facebook: http://bit.ly/RCBoldtFB
Facebook Group: https://www.facebook.com/groups/BBBReaders/
Instagram: http://bit.ly/RCBoldtIG
Twitter: https://twitter.com/RC_Boldt
Bookbub: http://bit.ly/RCBoldtBB
Book+Main: https://bit.ly/3jEf18z