B&N:
https://bit.ly/3gGw7T1
Blurb:
From 𝘜𝘚𝘈 𝘛𝘰𝘥𝘢𝘺 and 𝘞𝘢𝘭𝘭 𝘚𝘵𝘳𝘦𝘦𝘵 𝘑𝘰𝘶𝘳𝘯𝘢𝘭 bestselling author L A Cotton comes a brand new angsty and gritty romance duet.
Harleigh Wren Maguire is broken.
At least, that's what it feels like, a puzzle whose pieces no longer fit right.
She knows one thing though: never trust your heart.
It won't lead you right, it'll trick you. Betray you. And in the end, it'll kill you.
Phoenix Wilder is angry.
At least, that's what it feels like, eating him up inside.
He knows one thing though: never trust your heart.
It won't fix things, it'll break them. Taint them. And in the end, it'll destroy them.
Once upon a time, Harleigh and Nix were everything to each other. They shared their secrets, their hopes and dreams.
But things are different now.
They're different.
And maybe everything they remember was nothing but a lie.
I love a good friends to lovers romance but when you throw in the daring tension and make them enemies? I'm all in! It feels like an adrenaline rush and you find yourself being giddy over the anticipation because you know it's going to be good. What's better than sexual tension and fiery Banter? Off the wall explosive chemistry. I was so sure that I was going to get this with this book but I ended up getting something different.
Harleigh and Nix have been childhood best friend's who have always had each other's back. Being from the wrong side of town has made them different in some people's eyes but as long as they had each other, nothing else mattered. But that all changed when tragedy struck forcing Harleigh to be thrown into a new upper class world that makes being from the Row, unacceptable. Can Nix and Harleigh find their way back to one another or will they make each other public enemies number one?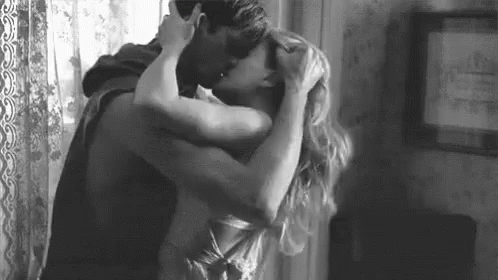 I really wanted to fall in love with this and I think that if there weren't so many misunderstandings or lack of communication, I would've enjoyed it more. Harleigh and Nix both had a lot going in their personal lives and I really felt for them and saw how much they were trying to do the right things every day. They weren't perfect and they definitely showed it with their messed up decisions sometimes but I needed them to communicate for my sanity!
Seeing that this is a duet, I really hope that book two is going to be a little more smoother and we get some answers around the mystery.
About the Author:
Author of over thirty mature young adult and new adult novels, LA COTTON is happiest writing the kind of books she loves to read: addictive stories full of teenage angst, tension, twists and turns.
Home is a small town in the middle of England where she currently juggles being a full-time writer with being a mother/referee to two little people. In her spare time (and when she's not camped out in front of the laptop) you'll most likely find LA immersed in a book, escaping the chaos that is life.