Tin Queen by Devney Perry is now live!
No promises. No expectations. No names. That's what Emmett Stone agreed to with the woman who caught his eye two months ago. After years of drama following the end of the Tin Gypsy Motorcycle Club, a no-strings fling with a mystery woman is exactly what he needs. Except as they find themselves together more and more, it's impossible for him to keep his feelings at bay. She's clever and sassy. She's gracious and kind. She loves riding on the back of his bike every Saturday afternoon and lazing in his bed every Sunday morning. She's the perfect woman.
Except she's Nova Talbot, the daughter of his archenemy--the man who murdered his father.
Her identity will cost her the man who's captured her heart unless she can convince Emmett her feelings are true.
Before he learns the reason she proposed their fling in the first place.
Download today on Amazon, Apple Books, Audible, Google Play, Kobo, Barnes & Noble!
Amazon: https://geni.us/qKCnjk
Apple Books: https://geni.us/gCGsG18
Nook: https://geni.us/hWEE7
Kobo: https://geni.us/xBHAKlV
Audible: https://adbl.co/3zi6T57
Narrated by: Lucy Rivers & Jason Clarke
Goodreads: https://geni.us/vaPXM
Emmett Stone has always been loyal to his core and when it comes to his brothers and their families, there's nothing that he wouldn't do for any of them. Falling in love and settling down on his part? That's a complete foregin concept to him right now and he's enjoying his quiet routine single life at the moment. But all of that changes when he comes face to face with a stunning brunette who wants nothing more than one sinful night.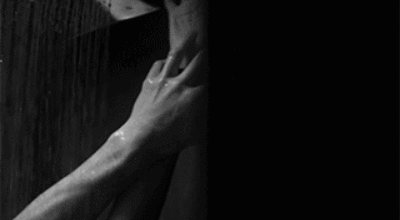 Nova is a woman on a mission and the one thing that she wants is Emmett Stone. Her story is complex, her family ties are dangerous and she's on the hunt for not only the truth, but revenge. But what happens when the further you dig, more deadly secrets arise?
I cannot say enough how much I've adored this series and what these characters meant to me. Everyone was unique in their own way and I loved that the author made every book feel different and not just a continuation. Having Nova and Emmett be the last couple for the series felt really special and to see how everything came back in full circle only made me cherish the story even more. If you haven't read this series yet, please give it a try because it is truly worth it.
Meet Devney

Devney is a USA Today bestselling author who lives in Washington with her husband and two sons. Born and raised in Montana, she loves writing books set in her treasured home state. After working in the technology industry for nearly a decade, she abandoned conference calls and project schedules to enjoy a slower pace at home with her family. Writing one book, let alone many, was not something she ever expected to do. But now that she's discovered her true passion for writing romance, she has no plans to ever stop.
Connect with Devney
Website: www.devneyperry.com
Goodreads: http://bit.ly/2kncXnb
Amazon: https://geni.us/nAXkP
Facebook: http://www.facebook.com/devneyperrybooks
Facebook Group: https://www.facebook.com/groups/324585607979213/
Instagram: http://www.instagram.com/devneyperry
Twitter: http://www.twitter.com/devneyperry
Bookbub: http://bit.ly/2v1Hr7t
Pinterest: https://www.pinterest.com/devneyperry