Signed by Marni Mann
Release Date: January 22nd, 2018
Genre: Erotic Romance
A one-night stand with James Ryne, the hottest actress in LA, was a night I'd never forget…
James: I can't stop thinking about you.
Brett: I didn't know America's sweetheart was such a dirty girl.
Brett: You're too young for me.
James: Eighteen's the age of consent.
Brett: The things I want to do to you right now…
James: Are you ever going to tell me who you really are?
Brett: The best you've ever had. That's all you need to know.
James: When are you coming back to LA?
Brett: Next week—and you'd better not be wearing panties.
Brett: What the hell did I just watch?
James: Oh my God, Brett! It's going viral!
James: My life is ruined. My career. My reputation.
James: Will you let me explain?
Brett: Forget everything I said before. Forget us.
I tried to forget her…until she walked into my office, begging to get signed.
Well this was one sexy glamorous treat! Who doesn't love a good Hollywood story? The glitz, the glamor, the scandal, and the major comeback? It all goes down in tinsletown. How could you not love anything like that and throw in a forbidden romance as well, and I can already hear the script being written.
Eighteen year old James Ryne is Hollywood's "It" girl. With adoring fans and a career that's on fire, there's nothing more that she could ask for. Her personal life on the other hand, is quickly dwindling down thanks to a special kind of betrayal and having to go through that kind of hurt again, isn't worth it. While taking a moment to let loose, James meets a sexy older man who shook her world up in one night. That should've been the end for them right? As fate would have it, that was just the very beginning.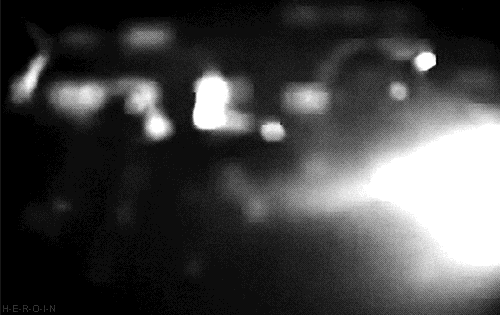 "I hired you to be in charge of my career, but you're not allowed to manage my heart".
Brett knows how to handle his sh*t. Being the hottest Acting Agent in the Industry, he wasn't on top for nothing. But when he's faced with helping the one girl who was now off limits, keeping things professional will be the biggest role of their careers. Will Brett and James be able to stay away from each other, or will the heat be too much for them?
I really tried reading this one slowly but it just wasn't possible!! I flipped through those pages so fast, you would've thought that I was being chased. Brett and James chemistry were off the charts hot, I couldn't get enough of those two and not to mention the side characters kept me hella entertained! Seriously, they need their own book like right now! Mix in some catty drama, a comeback on the horizon, and you've got yourself one heck of a read that is not to be missed.
Her body was leaning into mine, shivering from the air-conditioning vent blowing right above her. I pointed the air in the opposite direction, and my other hand went into her hair, pulling her face toward mine.
"A couple of miles," I hissed against her lips, parting them for me.
The cranberry juice she'd mixed with her vodka tasted so fucking sweet on her tongue. If she gave me any more of it, I was going to shred her dress right here, dip my face between her legs, and lick her cunt.
Fuck, I couldn't wait to taste that pussy and see if it was as sweet as the juice.
This driver needed to step on it.
As if she sensed that, she pulled back just a little, and I bit into her bottom lip, holding it, tugging it, before I said, "I'm going to fucking devour you." Finally releasing her, I turned my attention to her neck, smelling, kissing, gnawing the skin that led to her ear.
"Oh my God," she groaned, and she tried to slide her fingers through the slots between the buttons of my shirt.
She went lower, brushing back and forth across my cock, and that was when I shackled her wrists in my hand.
"You're going to get it all fucking night; don't you worry."
We pulled into the front of my high-rise and came to a stop, and I opened the back door.
"I've got it, sir," the driver said.
"I'm good," I replied, sliding James into my arms and carrying her out.
The doorman didn't greet me by name, a sign that he was new, but held the door open for us, and I took us through the lobby and into the elevator.
James's tongue traced the outline of my ear as I pressed the button for my floor and settled us against the back wall.
"Make it hurry," she breathed.
My thoughts were the same.
When we got to my floor, I rushed us down the short hallway and waved my fob over the reader. It clicked as it unlocked, and I brought us into the bedroom, setting James on her feet right by the bed.
I stood in front of her and said, "Turn around."
I waited until her back faced me, and then I kissed across it while I lowered the zipper at the same time. She turned again when I was done, and she let the dress fall to the floor.
The only thing she wore now was the pair of black heels.
I leaned back to admire her body. She had tits that were no bigger than my palms, nipples that were small and hard, and a bare pussy with the sweetest fucking clit at the top.
"Jesus Christ," I moaned. She went to take the heels off, and I said, "Hell no. Keep them on."
I looped my finger into the Windsor knot and pulled it loose. Before I had it off, James fisted both ends of my tie and used them to pull me toward her. The movement caused my lips to slam against hers, and the tie slithered down my chest, followed by the buttons from my shirt that she had torn apart.
She was getting my tongue first.
Best-selling Author Marni Mann knew she was going to be a writer since middle school. While other girls her age were daydreaming about teenage pop stars, Mann was fantasizing about penning her first novel. She crafts sexy, titillating stories that weave together her love of darkness, mystery, passion, and human emotion. A New Englander at heart, she now lives in Sarasota, Florida with her husband and their two dogs who subsequently have been characters in her books. When she's not nose deep in her laptop working on her next novel, she's scouring for chocolate, sipping wine, traveling to new locations, and devouring fabulous books.