After surviving multiple tragedies, Savannah Mason is alive, yet she refuses to live. Her distorted reality makes her believe that anything other than working hard will tempt fate, thereby inciting further misfortune upon her. In her eyes, a very simple life is the only way to guarantee freedom from further pain.
As a veteran suffering the horrid effects of post traumatic stress disorder, Fletcher Reilly is also a survivor, and after a chance meeting with Savannah, he makes it his mission to free her from the torment of her past. He wins her over, and they start a beautiful life. However, the more Fletcher helps Savannah, the more he falters with his own healing.
Demons from his past launch a terrible assault upon him just as Savannah finally discovers how wonderful life can be. Fletcher tries to hide his struggles from her, but the day comes when he must reveal his secret. Savannah is forced to choose between sparing her fragile heart by leaving, or totally committing to the only man she's ever truly loved. The road promises to be arduous and trying, but she decides to give it her all. Will Savannah's love be enough to see him through the hardest battle he's ever had to fight or will their relationship buckle under the pressure of an unseen enemy?
CONTENT AND TRIGGER WARNING: THIS BOOK DEALS WITH SENSITIVE ISSUES.
*SORRY FOR THE FEELS. I JUST FINISHED THIS BOOK AND I NEED TO SPILL MY EMOTIONS TO Y'ALL GUYS*
(Spoiler alert: I SOBBED. LIKE A BABY. A LOT.)
"You can complain about every dropped sock, every dirty dish left behind, every piece of dirt tracked through the house, or you can deal with it and spend that time you would've spent complaining giving him a kiss. Or maybe a tight hug. Or even jotting down a little note for him to find. So here's the truth—marriage sucks because one day it will end. It's inevitable. The beginning is usually a fairy tale; the end hurts more than you could ever comprehend. It's what you do with the middle that's the most important. Make the most of it. Now I'm going to walk up front to give Stanley a kiss before I get on the phone with the water company."
I knew right from the start this wasn't your typical love story.
We start with a girl, Savannah, trying to cope with all the suffering she has endured during her life. She meets a guy, Fletcher, and for the first time in years... she's feeling. But he has his own tragic past...
"I don't want to run. I want to hold you."
The way they met was original, the premise was unique and the writing was enjoyable. The fast pacing kept me intrigued and I just couldn't keep myself from turning the pages.
Savannah was like a butterfly, slowly growing into a beautiful woman. It was incredible how Fletcher was always there for her, comforting her and loving her when she needed it most. At the beginning of the book she was so closed off and bitter, at the end she was such an inspiring, mature person. Even though she had to endure so much heartbreak she was so resilient and strong. I admire her so deeply and I adored her emotional growth and her character development.
"You've helped me to feel again. You've brought me to life, Fletcher."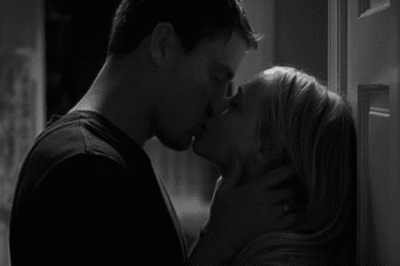 "Shhh, Don't use words. Show what you are feeling."
This book was like the most beautiful form of self torture. I cried, and I cried, and I cried. I'm even crying as I write this review.

But the thing is, it was liberating. It made me realize that

there's only one life and you should

live it to the fullest

. It made me realize that

love is full of sacrifices

. That sometimes,

if only we see the signs, new beginnings and chances are right in front of us.

More than anything... I felt hope.
This novel deals with so many issues that aren't often talked about, so I can't help feeling like it deserves more buzz.
ENDING - SLIGHT SPOILER:
What I ultimately thought was the cherry on top of an already unbelievable tough and lovely written book was that the day when they met held such an importance. That someone struggling so much still found the strength to continue, to bring happiness to a complete stranger just because they needed it. Now, this book doesn't have the HEA you would expect, and the ending came as a total shock, but it was still fulfilling and promising. It was truthful to the characters and it really does make you understand what life and love are all about. In a few words, it was enlightening.
Now I'm gonna go and cuddle my dog and eat brownies.