💗 𝐇𝐎𝐓 𝐍𝐄𝐖 𝐑𝐄𝐋𝐄𝐀𝐒𝐄 💗
𝐁𝐞𝐥𝐨𝐯𝐞𝐝 𝐛𝐲 𝐃𝐫. 𝐑𝐞𝐛𝐞𝐜𝐜𝐚 𝐒𝐡𝐚𝐫𝐩 𝐢𝐬 𝐢𝐬 𝐋𝐈𝐕𝐄! 𝐃𝐨𝐧'𝐭 𝐦𝐢𝐬𝐬 𝐭𝐡𝐢𝐬 𝐬𝐞𝐱𝐲 𝐞𝐧𝐞𝐦𝐢𝐞𝐬 𝐭𝐨 𝐥𝐨𝐯𝐞𝐫𝐬, 𝐬𝐦𝐚𝐥𝐥 𝐭𝐨𝐰𝐧 𝐫𝐨𝐦𝐚𝐧𝐜𝐞!
#𝐎𝐧𝐞𝐂𝐥𝐢𝐜𝐤 𝐭𝐨𝐝𝐚𝐲!
BOOK BLURB
From bestselling author, Dr. Rebecca Sharp, comes a sexy, enemies to lovers small-town romance.
A year ago, Gwen Reynolds loaned her car to the beautiful, bloodied man in her emergency room. No name. No questions. No expectation she'd see him again.
Until he shows up in the hallway of her building… moving into the apartment next door.
Chevy McIntyre is in town for one reason only: to find the men responsible for his fiancée's death. He's not looking for friends, and he doesn't need help. Especially from the neighboring angel whose bright smile has haunted his dreams for months. But his solitude doesn't sit well with Gwen's larger-than-life personality.
As Carmel's most beloved nurse, Gwen will do anything to help anyone—including the handsome recluse. So, she refuses to back down until she's helped solve the case and healed his damaged heart.
Though there's an undeniable spark between them, Chevy tries to fight its pull because desire has always had the power to destroy. And when the investigation takes an unexpected turn, he'll have to choose between risking his only shot at justice or losing his only chance at love.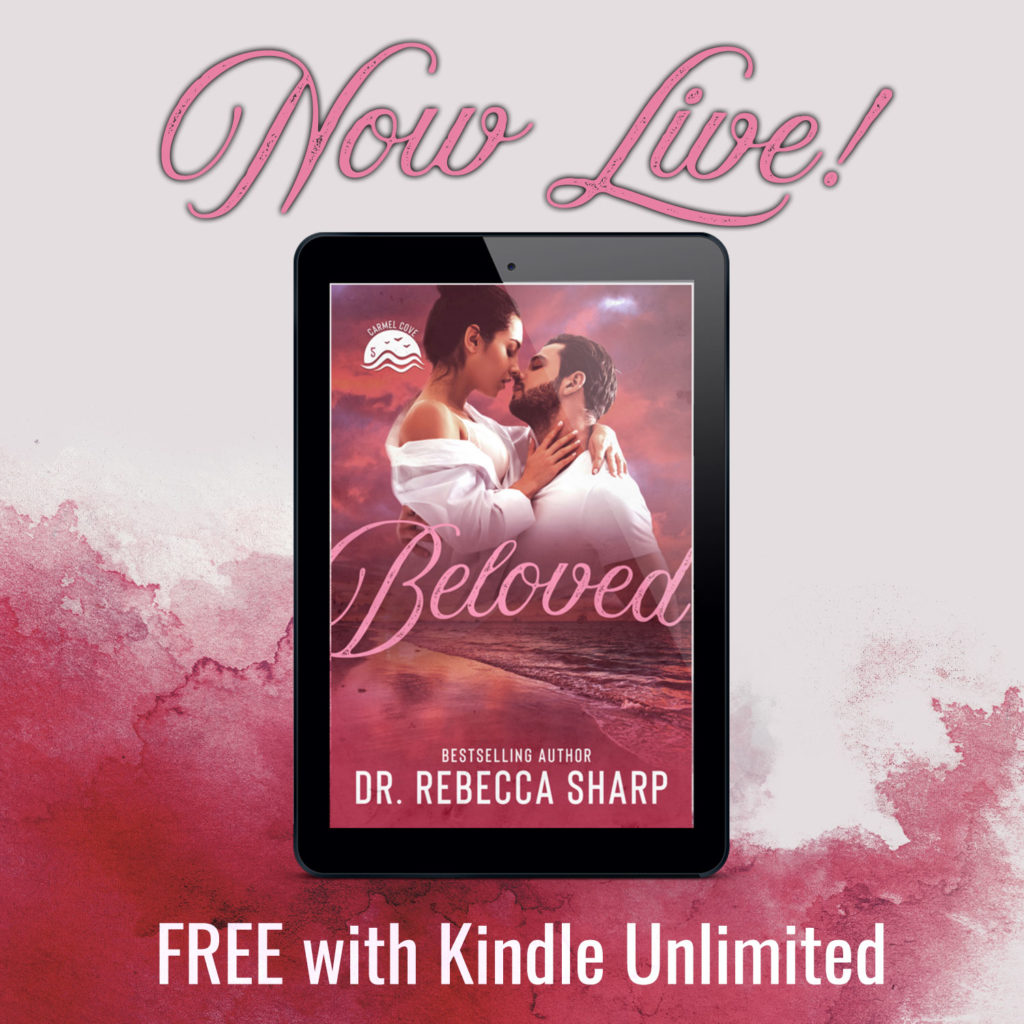 Small town mystery romance with a touch of suspense is what had me flipping the pages in this story and wanting to know more.
Dr. Rebecca Sharpe
really pulls you into this tight knit small town of secrets, love and mystery.
The past year has been the most difficult on nurse Gwen. She's been spread thin and doing any and everything to help with the pandemic, her younger patients and finding time to spend with her family. Deciding to move to a small town and carve out a little bit of peace for herself on the side is what has kept her going for the most part and if you ask anyone, she would sacrifice that as well for someone else. But Eighteen months ago a tragedy changed the course of her life and now she's about to come face to face with it again in the form of a tortured man.
Chevy McIntyre had his entire world flipped upside down nearly two ago and he still hasn't recovered. Every day he feels that deep searing pain and there's only one thing that can make him feel better. Justice. With a determination like he's never known, Chevy sets out to get to the bottom of the truth and find out just how many secrets a small town can keep. But there's one thing that this brooding man did not factor into his plan and that's the lovable sweet nurse who will stop at nothing to make him smile.
I really liked the setting of the story and I'm a huge fan of the small town romance feel. Chevy and Gwen were almost the complete opposite of each other but they worked. He came across as rude and standoffish in the beginning and I loved seeing his tough exterior slowly starting to have little cracks when it came to Gwen. The only issue I had with this one was that I felt like I needed a legal pad to keep up with the names of different characters that had their own books. I've only read one book in the series and I kind of felt overwhelmed when different characters were talked about because it was a lot at times. Aside from that, I enjoyed this one and I think if small town romance is your thing, you're going to love this.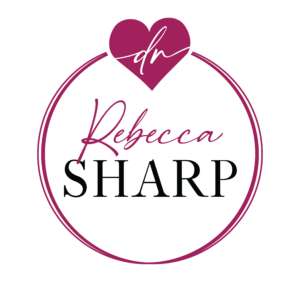 Dr. Rebecca Sharp, while using a pen name, is actually a doctor living in Pennsylvania with her husband - the love of her life.
She enjoys working in her practice with her father as well as letting her creativity run free as an author. Growing up she's always loved a good love story and finally decided to give writing one of her own a go.
After graduating with her doctoral degree, she now enjoys spending that thing called free time traveling with her husband, cooking, and knitting.