Blurb
To the outside world, my life is perfect.
I'm young and rich, and some may even say I'm beautiful. But I would give anything to be somebody else because after being extraordinary all my life, all I wish for is…silence.
My name is Lola Van Allen, and there's no easy way to say it, but…I'm dying.
When my doctors reveal all hope is lost, I decide to spend the time I have left sharing my experience at Strawberry Fields, a summer camp for terminally ill children. No matter my fate, I yearn to make a difference.
Things are quiet and slow-moving until I meet him.
Dr. Roman Archibald.
From the moment our lives entwine, he pushes me until breaking point. But for someone who has nothing left to lose, I push back twice as hard. Roman challenges me in ways I never imagined, revealing things aren't always what they seem.
This is my story…and how I got a second chance at life.
Genre: Contemporary Romance/New Adult (Standalone)
Cover Designer: Sommer Stein—Perfect Pear Creative Covers
Release date: November 11th
NOW LIVE:
Kindle: https://tinyurl.com/y5b77tkp
Nook: https://tinyurl.com/y5tt2gbc
Kobo: https://tinyurl.com/yym5ugzc
Apple: https://tinyurl.com/y533z6qb
BookBub: https://tinyurl.com/yxqjlfnw
Goodreads: https://tinyurl.com/yy38xran
UK
Kindle: https://tinyurl.com/y4gepnqs
Australia
Kindle: https://tinyurl.com/yycbe3n8
Canada
Kindle: https://tinyurl.com/y5en6ywn
I knew this story was going to be trouble for me. I saw it, I felt it, and I ignored the warning signs anyway because deep down, I'm a glutton for punishment. I had this pre conceive notion that I was going to be left unscathed when I read the final words from this book because nothing and I mean NOTHING phases me in stories anymore and guess what happened??? I was a goner for these characters!! I fell in love when I shouldn't have, I got my heart broken into a million tiny pieces and with all of that, I still had this crazy idea that I was going to be ok. I still held on to hope even though it was dwindling as the chapters were winding down and my god, I STILL gritted my teeth and braced for impact because this book?? This book is going to leave a mark on your heart whether you want it to or not.
Beyond The Roses
is not your ordinary deep emotional sad story about loss and trying to find yourself when your world is practically in the midst of chaos and despair. This story was about sacrifice, putting yourself out there and knowing that not all of you will come back in one piece. It's about finding the type of love that so many of us wishes that not only we can find, but hold onto because you know it's rare. This story is about seeing what true happiness looks like between characters that love each other unconditionally but most of all, this story is about hope.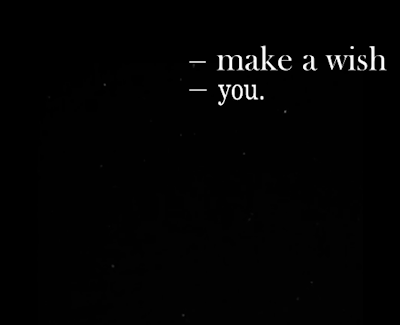 I've come to the conclusion that no matter what I write in this review, it will never do this story justice. I will admit that I did have a rough time in the beginning with trying to figure out how I felt about some of the characters and I had no idea which direction it was going to go in but once I got passed that, everything took off for me. The connection, the emotions, having hope, staring denial right in it's face and wanting to go to war, to finally having joy and feeling the love, is the reason why this book was not only different for me but truly special.
I loved that this author did something different and she was not afraid to go there when it came to her characters. I respected her for it and just when you thought that this was it, she manages to throw you one heck of a gut wrenching twist that will have you curled up in a ball like a baby for days just sobbing!! If you've never read anything from this author, then you really need to get to it!
Please be advised that this book is not everyone. It is highly emotional, alcohol worthy inducing, and a sob fest. You've been warned.
Monica James spent her youth devouring the works of Anne Rice, William Shakespeare, and Emily Dickinson.
When she is not writing, Monica is busy running her own business, but she always finds a balance between the two. She enjoys writing honest, heartfelt, and turbulent stories, hoping to leave an imprint on her readers. She draws her inspiration from life.
She is a bestselling author in the U.S.A., Australia, Canada, France, Germany, Israel, and the U.K.
Monica James resides in Melbourne, Australia, with her wonderful family, and menagerie of animals. She is slightly obsessed with cats, chucks, and lip gloss, and secretly wishes she was a ninja on the weekends.
Stalk Me
Website: authormonicajames.com
Facebook: facebook.com/authormonicajames
Twitter: twitter.com/monicajames81
Goodreads: goodreads.com/MonicaJames
Instagram: instagram.com/authormonicajames
Pinterest: .pinterest.com/monicajames81
BookBub: http://bit.ly/2E3eCIw
Amazon: https://amzn.to/2EWZSyS
Reader Group: http://bit.ly/2nUaRyi