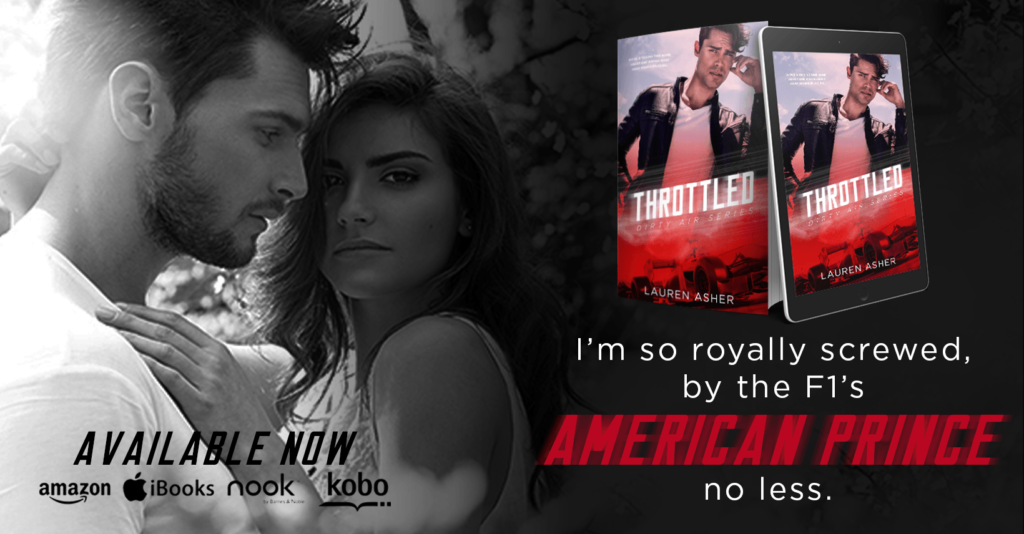 🔥🔥 HOT NEW RELEASE 🔥🔥
Throttled (Dirty Air Series Book 1) by Lauren Asher is LIVE! #OneClick Today!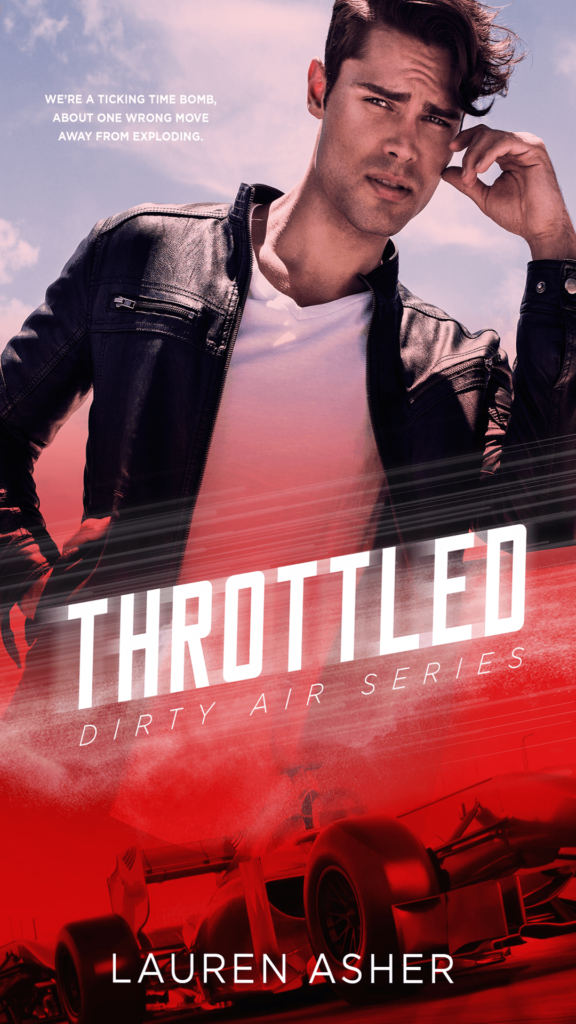 BLURB
Maya
My post-college plans include vlogging, drinking around the world, and following my brother as he races in every Grand Prix. I didn't anticipate Noah Slade, Formula 1's World Champion and resident bad boy—a damaged prince who acts like a villain. His vulnerability breaks me down and holds me captive, ruining me for any man who dares to come after him. There's no point asking for my heart back because he'll shatter it before I have the chance.
Noah
Fans call me the American Prince, the only son of a Formula 1 legend. I live for standing on Prix podiums while crowds chant my name, champagne drips down my face, and adrenaline rushes through my veins. Women want to screw me while men want to be me. But no one challenges me more than Maya Alatorre, the sister of my rival and new teammate. We're a ticking time bomb, about one wrong move away from exploding. But with her, I want to trip the wire, detonating together in passion and pain. Because, in the end, all's fair in lust and war.
Add to your Goodreads TBR:
http://tiny.cc/Throttledgoodreads
Noah is one of the best F1 racers in the world. His father is a legend in the industry, so racing is practically in his blood. You would think that would make his parents supportive of him and his career, but you would be wrong. They fake enthusiasm and love in public, but in reality, they use him as a status symbol they can control. It's no wonder Noah isn't a feelings kind of guy. He's a playboy that uses women like Kleenex, but when he meets a certain dark haired beauty at a press conference, his curiosity is peaked like never before.
Maya is the newly college graduated sister of his former rival turned teammate, Santiago. Santi and Maya are super close, so when he invites her to come along with him as he travels the world, she graciously accepts.
Santi's very protective of his sister and
Noah's reputation proceeds him, so Maya tries her best to stay away from Noah despite their attraction. ....Too bad, the heart wants what it wants.
Throttled is Lauren Asher's debut novel, and I have to say, I'm pretty damn impressed! I've read a lot of debut novels, and this one is definitely a standout. The author's writing is fantastic, and her knowledge of F1 racing makes the story even more interesting and immersive. I flew through the book with ease, and when it ended, I had a big smile on my face.
Noah and Maya's romance is super cute. Expect lots of flirty banter, strong chemistry, and plenty of sweet and sexy moments! If you're a person that doesn't love a lot of angst, this should be a safe bet for you. Noah and Maya confront each other with any issues they have instead of hiding it and letting it cause problems between them.
This author deserves bonus points for making me enjoy a sweet, slow burn romance, because it's not the type of book I normally gravitate towards. On top of that, the steam is on point! It's way better than I expected it to be for the author's first book. Overall, I enjoyed Throttled, and I look forward to seeing what Lauren Asher comes up with next!
If you're looking for a book with hot guys, fast cars, and an adorable romance, this one's for you!
PURCHASE LINKS
Amazon:
http://tiny.cc/amazonThrottled
Apple Books:
http://tiny.cc/iBooksThrottled
Kobo:
http://tiny.cc/KoboThrottled
Barnes and Noble:
http://tiny.cc/NookThrottled
GIVEAWAY
To celebrate the release of Throttled, Lauren Asher is giving away a $25 Amazon gift card and a signed paperback! Head to her Facebook page to enter:
https://www.facebook.com/laurenasherauthor/
EXCERPT
The air in the small room feels heavy, like all the oxygen was sucked out of it. He's a hurricane catching me in the eye of the storm, giving me a false sense of security before the winds pick up again. A catastrophic and relentless disaster in the making.
TEASERS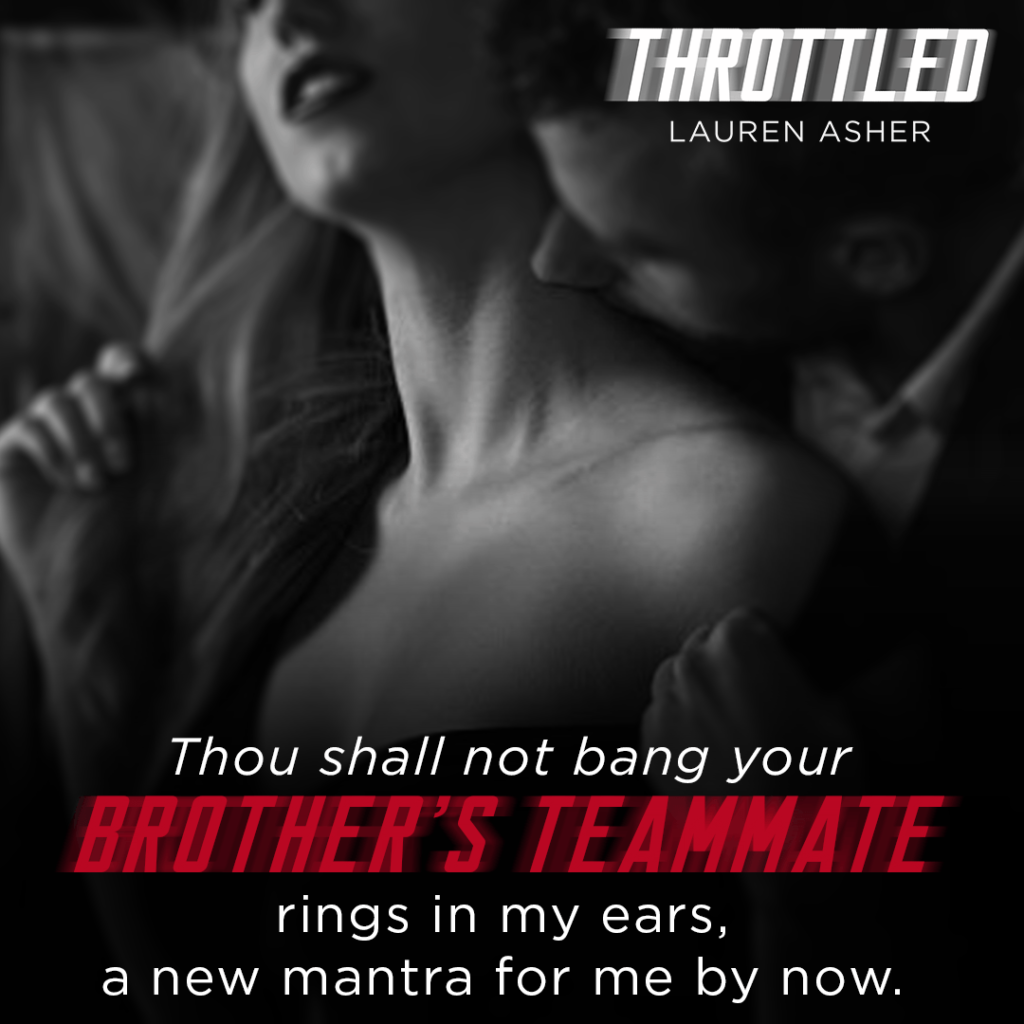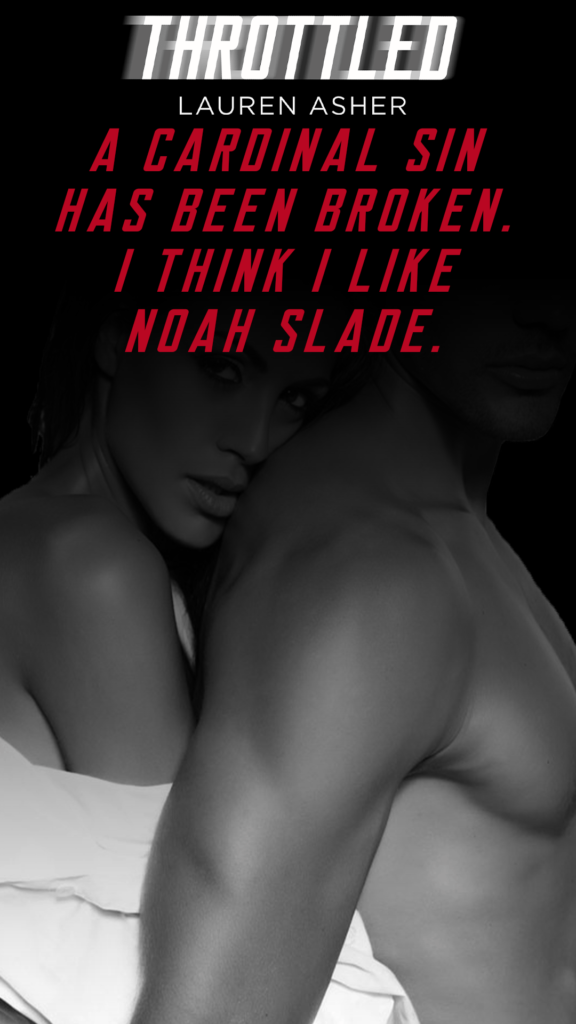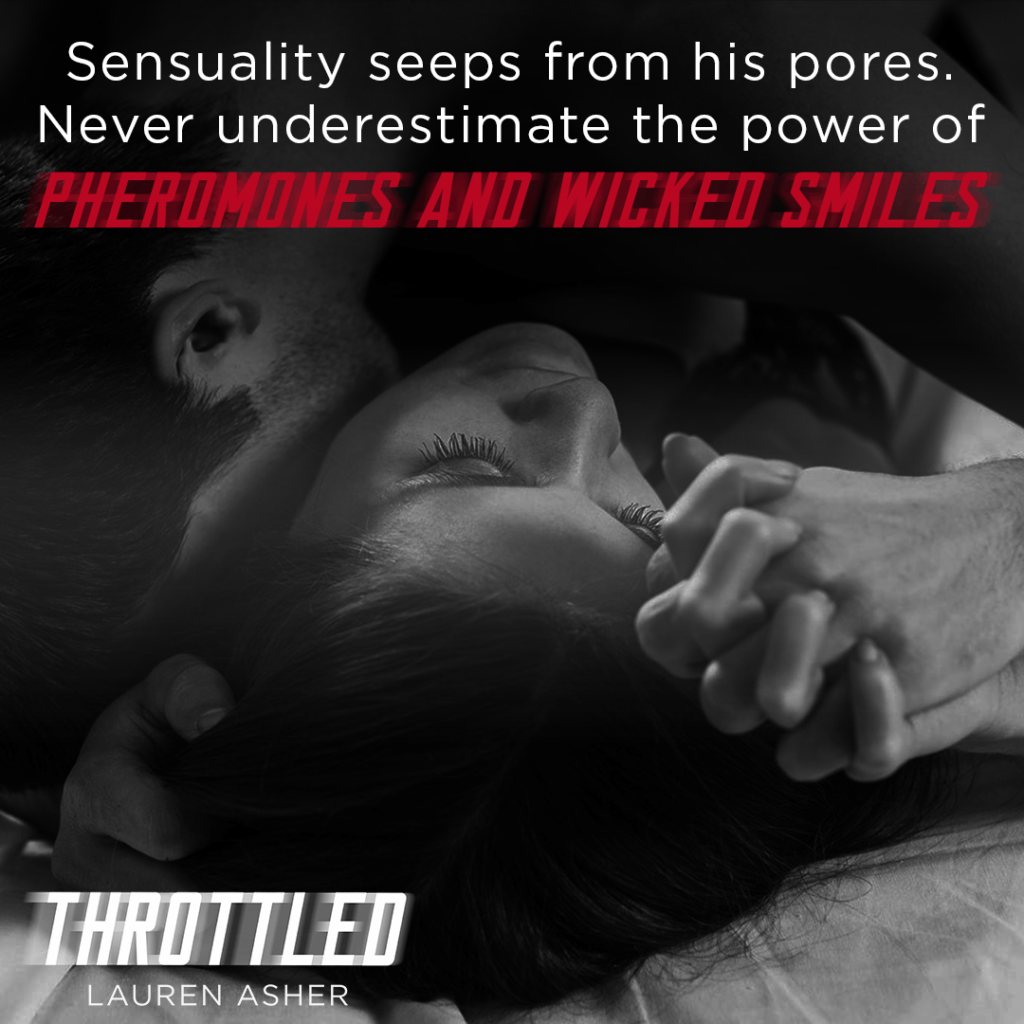 ABOUT THE AUTHOR
Self-diagnosed with an overactive imagination, Lauren spends her free time reading and writing. Her dream is to travel to all the places she writes about. She enjoys writing about flawed yet relatable characters you can't help loving. She likes sharing fast-paced stories with angst, steam, and the emotional spectrum.
Her extra-curricular activities include watching YouTube, binging old episodes of Parks and Rec, and searching Yelp for new restaurants before choosing her trusted favorite. She works best after her morning coffee and will never deny a nap.
AUTHOR LINKS