Bane, the highly-anticipated next standalone in the Sinners of Saint Series by L.J. Shen is LIVE
Bane
Naked surfer. Habitual pothead. A con, a liar, a thief and a fraud.
Last I heard, he was extorting the rich and screwing their wives for a living.
Which is why I'm more than a little surprised to find him at my threshold, looking for my friendship, my services, and most puzzling of all—looking humbled.
Thing is, I'm on a boycott. Literally—I cut boys from my life. Permanently.
Problem is, Bane is not a boy, he is all man, and I'm falling, crashing, drowning in his sweet, perfect lies.
Jesse Carter
Hot as hell, cold as ice.
I wasn't aware of her existence until a fat, juicy deal landed in my lap.
She's a part of it, a little plaything to kill some time.
She is collateral, a means to an end, and a side-bonus for striking a deal with her oil tycoon stepdad.
More than anything, Jesse Carter is a tough nut to crack.
Little does she know, I have the f****** teeth for it.
"I was the guy everyone knew and she was the girl desperate to be forgotten".
DAYUM!!
L.J Shen was not playing around with this one! "Bane is by far her best work to date and it showed in every single word that she gave us. There's a new bad boy in town, and he's taking panties first and saving the pleasantries for later. I thought for sure that no one could dethroned Vicious, but ladies… I was DEAD.WRONG!
A con artist, liar, habitual pothead, manwhore, you name it, and Roman "Bane" Protsenko has been called it. But he's also a business man and in this town, reputation is EVERYTHING. When he gets an offer that he literally can't refuse, making his mark on the town won't be the only thing that he leaves in his wake. How hard can it be to stay away from the untouchable?
Jesse Carter is over boys. After a rocky two years that turned her life upside down, she's content with having a very private and lonely life. But her quiet life is about to get really loud when the resident bad boy enters the picture. How far will Bane go to get Jesse back to being normal? What happens when two people who were never meant to be more, becomes more to each other.
"He was cracking my heart with every touch, shattering it with every smile, and it didn't make any sense because how could he break something that was already broken?"
They say that there are certain people who comes into your life for a reason. I think that this was absolutely true in this case for Bane and Jess. There was so much tragedy and heartache that these two went through not only separately, but together. Bane was everything that you could've wanted in a friend, a son, and a lover. He was loyal, loving, and protective and it showed in every action he did.
This book broke my expectations on another level. I knew it was going to be good because let's be real right now: this author can write! What I wasn't expecting was to fall so deeply and madly in love with these characters. They've imprinted their lives into my soul and I'm so happy I got the chance to witness the love, sacrifices and hurt in order for them to reach their true destination. HAPPINESS.
I will never forget this book or these characters and that is something I don't say lightly.
My Whole Life Has Been Pledged to This Meeting with You.
PHENOMENAL! Bane is not your ordinary tale;it's like no other .It's a story woven with brilliancy and emotions rolled into one and I just can't get enough. Bane is in my system and it's so hard for me to let go. I am way past being addicted, it felt MORE!
There's a reason why I am always rooting for all things LJ Shen. Gahd! She's a fantastic author with brilliant imagination. There was never a time she failed me. In fact she surpassed all my expectations. Her every release has UNIQUE stamped on it so I am not surprised she's become everyone's unicorn author and her books has orange banner in it.. every fucking time. Bane is no different. Reading this book made me high and I was elated and I couldn't explain it.
You can't blame me. When I started reading the book, I coudn't put it down. I was sucked right into it. The Prologue hit me hard, my chest felt somebody ripped it and took it away. Bane was a savage through and through and I could not fault one of my blog besties for calling her his savage. He may be Vicious' china version, but I digress. This man has his own identity and for what he is, I am in love. I am in love with not just the idea of him but also on how he was portrayed. He is not your average asshole. He surpassed Vicious for fuck's sake! And I adore him too much, I was rooting for him. Jesse on the other hand is the heroine you want to just love and cuddle and at the same time. From the moment I read her POV I was silently cheering her on. She may had a past that may trigger someone who reads it, but I tell you, LJ Shen fantastically portrayed it. It's what made me root to this book even more. That and the thought of Bane with her.
Together, they are a pair you want to surpass all bumps and curveballs in the road. They're both flawed, but gahd... how perfect they are for each other. I cried for them, I was so mad but I am in love! I was on the edge reading page after page savoring the angsty wild ride. It was WOW. For hours I was looking for a perfect definition of their journey.. for this book, but no amount of perfect adjective can best describe this tale. So what I did was just felt everything Leigh delivered and rode the high. It was the best feeling!
In the end, indeed

T

he princess saves herself in this fairytale." and for how she did it, you need to read the book ASAP! That orange banner you kept on seeing? It says it all. The way people gushed over LJ Shen and Bane? No brainer. It calls for ONE CLICK IT. READ THE BOOK. DEVOUR IT. BREATHE AND INHALE IT. You can thank me later. You're welcome.
Everytime L. J. Shen announces a new novel, I get ridiculously excited. Why? Besides the fact that I know I'm going to love it, I know what awaits me inside each of her books. There's always an incredible story with a beautiful romance, hot sex, and characters that will stay with me forever.
"Don't get me wrong-she was beautiful, but she looked like a dazzling tragedy, specially designed to fuck you up."
Bane was my most anticipated read of 2018. Every since Baron Spencer described him as a "made in China" version of himself, I knew I needed this character in my life. While he didn't dethrone Vicious in my eyes (to be fair, I don't think anyone could), I fell in love with him just like I knew I was going to.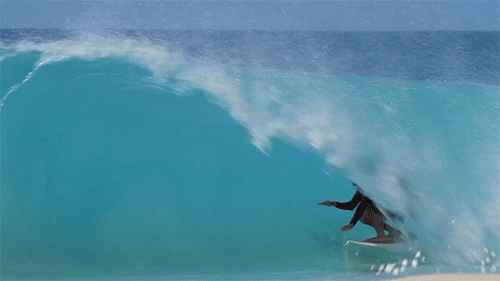 "They'd given me a nickname, and I'd become it, lived it, breathed it."
Perfectly imperfect characters are my favorite, and Roman "Bane" Protsenko fits right into that category. He may have a bad boy reputation, but deep down he is a good person. The heroine, Jesse, recognizes this right away, and it endeared her to me from the beginning. Plenty of people would have been judgemental of Bane, but she just saw him for who he was to her.
Jesse Carter suffered not one but three traumatic events in her young life. To top it off, she was gifted with a horrible mother that cares only about herself to the point where she shamed Jesse for being raped and did her best to sweep it under the rug to avoid gossip. Bane comes into Jesse's life in a fucked up way, but it winds up being the best thing that ever happened to her.
Her slumped shoulders looked like broken wings; her overcast eyes were where your soul went to fucking die."
Bane sparked something in Jesse that that grew until it burned bright enough to drown out the darkness that surrounded her, but what I loved about this story is that Jesse took charge and was largely responsible for her happy ending. Bane supported Jesse, loved her, and helped her, but he didn't save her. She did that herself.
The princess saves herself in this fairytale.
The same thing goes for Bane. Jesse made him see that he was worth more than a quick fuck for some cash. He wasn't like his father, and he didn't need to pay for his sins. Ultimately though, Bane himself made the decision to change his life and become someone greater than he thought he deserved to be.
"My heart felt like two pieces locking backing together into something whole."
Did my most anticipated read of 2018 live up to my expectations? Hell yes! Leigh always does! She's my favorite contemporary romance author for a reason. Her writing is exquisite, and I fall harder for her everytime I read more of it. She manages to captivate me with even the simplest descriptions of ordinary things. The story's she creates give me all the feels, surpass my expectations, and always leave me wanting to read more from her.
If you haven't read an L. J. Shen novel before, do it! She's amazing! If you've read and enjoyed the other books in this series, then don't hesitate to pick up this one. When you're done, we can fangirl together! 🙌 Finally, if you've already read Bane and the rest of the guys, put the All Saints are Sinners spin-off series on your tbr! The kids are supposed to be even wilder than their parents. I can't wait to find out!
EXCERPT
Bane
Then
.
A liar.
A con.
A godless thief.
My reputation was a big wave that I rode, one that swallowed everyone around me, drowning every attempt to fuck with what's mine.
I'd been known as a stoner, but power was my real drug of choice. Money meant nothing. It was tangible, and therefore easy to lose. See, to me, people were a game. One I'd always known how to win.
Move the rooks around.
Change the queen when necessary.
Guard the king at all fucking times.
I was never distracted, never deterred, and never jealous.
So, imagine my surprise when I found myself being all three at once.
It was a siren with coal black hair who robbed me of riding the biggest wave I'd seen that summer. Of my precious attention. Of my goddamn breath.
She glided from the ocean to the beach like nightfall.
I crouched down, straddling my surfboard, gawking.
Edie and Beck stopped beside me, floating on their boards in my periphery.
"This one's taken by Emery Wallace," Edie had warned.
Thief.
"This one's the hottest masterpiece in town." Beck had chuckled.
Con.
"More importantly, she only dates rich bastards."
Liar
.
I had all the ingredients to pull her in.
Her body was a patch of fresh snow. White, fair, like the sun shone through her, never quite soaking in. Her skin defied nature, her ass defied my sanity, but it was the words on her back that made my logic rebel.
It wasn't her curves or the way she swayed her hips like a dangling, poisonous apple that warranted my reaction to her.
It was that tattoo I had noticed when she swam close to me earlier, the words trickling down the nape of her neck and back in a straight arrow.
My Whole Life Has Been Pledged to This Meeting with You
Pushkin.
I only knew one person who went gaga over the Russian poet, and, like the famous Alexander, he was currently six feet under.
My friends began to paddle back to shore. I couldn't move. It felt like my balls were ten tons heavy. I didn't believe in love at first sight. Lust, maybe, but even that wasn't the word I was looking for. No. This girl fucking
intrigued
me.
"What's her name?" I snatched Beck's ankle, yanking him back to me. Edie stopped pedaling and looked back, her gaze ping-ponging between us.
"Doesn't matter, bro."
"What's. Her. Name?" I repeated through a locked jaw.
"Dude, she's, like, way young."
"I will not repeat myself a third time."
Beck's throat bobbed with a swallow. He knew damn well that I didn't mess around. If she was legal—it was on.
"Jesse Carter."
Jesse Carter was going to be mine before she even knew me.
Before I even knew
her
.
Before her life turned upside down and her fate rewrote itself with her blood.
So here was the truth that even my lying ass wouldn't admit later on in our story—I wanted her before.
Before she became business.
Before the truth caged her in.
Before the secrets gushed out.
I never did get to surf that day.
My surfboard broke.
Should have known it was an omen.
My heart was going to be next in line.
And for a small chick, she did one hell of a fucking job obliterating it.
Download today or read FREE in Kindle Unlimited!
Start the Series of Standalones Today!
Vicious
About LJ Shen
L.J. Shen is an International #1 best-selling author of Contemporary Romance and New Adult novels. She lives in Northern California with her husband, young son and chubby cat.
Before she'd settled down, L.J. (who thinks referring to herself in the third person is really silly, by the way) traveled the world, and collected friends from all across the globe. Friends who'd be happy to report that she is a rubbish companion, always forgets peoples' birthdays and never sends Christmas cards.
She enjoys the simple things in life, like spending time with her family and friends, reading, HBO, Netflix and internet-stalking Stephen James. She reads between three to five books a week and firmly believes Crocs shoes and mullets should be outlawed.
Connect with LJ Shen